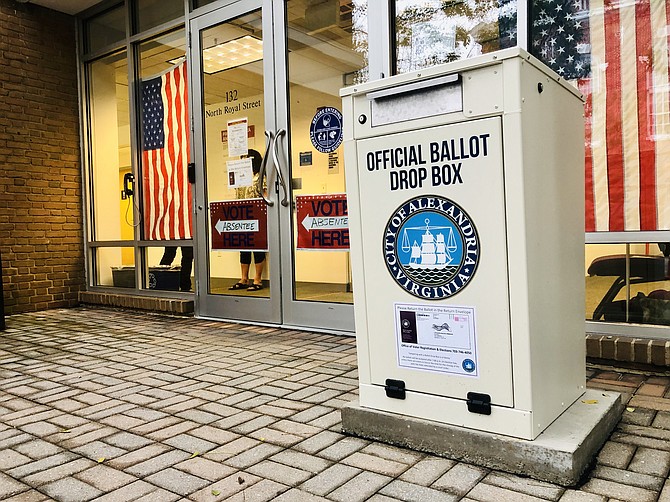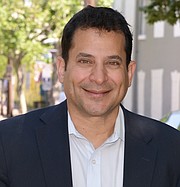 "I plan to win both races and then resign the delegate seat with plenty of time to have a special election before the next General Assembly."
— Del. Mark Levine (D-45)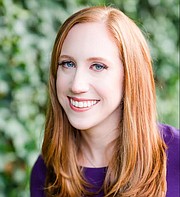 "This district deserves someone who is fully focused on them."
— Vice Mayor Elizabeth Bennett-Parker
The ballot for the Democratic primary in June might cause you to do a double take.
Del. Mark Levine (D-45) will be on the ballot twice, once running for reelection against primary challenger Elizabeth Bennett-Parker and then again against seven other candidates for lieutenant governor. Levine and three other House members will be doing double duty, asking voters to reject their primary opponents for seats they would vacate if they win stateside office. It's a tricky balancing act caused by an unprecedented situation that will require nuanced messaging to voters.
"When a candidate runs for two offices at the same time, they're sending two messages: I want something better than what I have and I'm not sure I'm going to be able I'm going to get it," said Stephen Farnsworth, political science professor at the University of Mary Washington. "I suppose a politician can say, 'I'm so good you can vote for me twice.' But I'm not sure many voters are going to receive that message all that enthusiastically."
Levine is not alone. In the race for lieutenant governor, Del. Elizabeth Guzman (D-31) has three opponents in the primary for the House seat she would leave if elected lieutenant governor. Del. Lee Carter (D-50) has two primary opponents for the House district he would be resigning from if elected governor. And Del. Jay Jones (D-89) has a primary opponent to keep the seat he would leave if elected attorney general. All four of these House incumbents will need to figure out how to sell themselves to voters twice for two different seats.
"These candidates are on the progressive end of the Democratic umbrella," said Quentin Kidd, a political science professor at Christopher Newport University. "In a very safe Democratic district, the risk they would run in a primary is someone on their left challenging them. But if they're far enough left themselves, it's probably a safe risk."
THE DUAL CAMPAIGN is a rarity in Virginia politics. Normally House members move over to the Senate before they attempt a statewide campaign. The current generation of House Democrats is particularly ambitious though, especially after unseating the Republican majority and seizing control of the General Assembly last year. Perhaps more importantly, though, the House incumbents who filed for statewide office in June were planning for a separate House primary in August, which is what happened 10 years ago during the last redistricting cycle.
"It's not what I planned. But I think I've been a damn good delegate, and I think my constituents agree," said Levine. "I plan to win both seats and then resign the delegate seat with plenty of time to have a special election before the next General Assembly session."
The Census data used to draw new districts for the House of Delegates was supposed to arrive by the end of March, providing for enough time for the new Redistricting Commission to draw new maps before an August primary. But delays caused by the pandemic have pushed the data delivery to the end of September, just a few weeks before the November general election. That compressed timeline forced all the House candidates running for statewide office into an unanticipated situation of appearing twice on the same ballot in June.
"This district deserves someone who is fully focused on them," said Bennett-Parker in a written statement. "I've been serving the residents of the 45th district on City Council and on regional bodies, and I want to keep serving them as delegate."
APPEARING TWICE on the same ballot is not unprecedented in American politics. Connecticut Senator Joe Lieberman ran for reelection to his Senate seat while simultaneously running for vice president in 2000. Here in Virginia, Republican Del. Glenn Davis (R-84) was able to hold on to his House seat while running an unsuccessful campaign for lieutenant governor in 2017, although he did not face a primary opponent in that House election so his name did not appear on the ballot twice. Political strategists say the dynamics of waging a two-front political campaign are a nightmare.
"It's a very dangerous situation for them, which is why people haven't done it in the past. I'm not sure that anybody would have done it this year if they had known what the rules were at the start," said Democratic strategist Ben Tribbett. "Who wants to be asked to prom to be the second choice?"
"Who wants to be asked to prom to be the second choice?"
— Democratic strategist Ben Tribbett.
Some House members have solved the problem by focusing on the statewide race and giving up their existing seat. Former Del. Jennifer Carroll Foy (D-2) resigned from her House seat to focus on her campaign for governor, and Del. Hala Ayala (D-51) is not seeking reelection so she can focus on her campaign for lieutenant governor. Del. Sam Rasoul (D-11) lucked out by not having a primary opponent for his House seat so far, which means his name won't appear twice on the ballot twice because of his campaign for lieutenant governor. For those House incumbents who are now forced into a difficult situation, some strategists say the best strategy may be to localize the argument.
"If I were Mark Levine, I would say to voters that it would be good for Alexandria for me to become lieutenant governor," said Trevor Southerland, former executive director of the House Democratic Caucus. "But if I don't win that primary, it would also be good for Alexandria to still have my seniority in the House."
Republicans have chosen against conducting a statewide primary, opting instead for a remote-voting convention on May 8 with three dozen polling locations across the state. As for the rest of the Democatic primary ballot, so far no candidates have stepped forward to challenge the incumbent mayor or the incumbent commonwealth's attorney. So those races will not appear on the ballot. Sean Casey is the only Democratic candidate to announce for sheriff so far, so that race won't be on the ballot either unless another Democratic candidate emerges before the March 25 deadline.