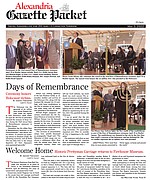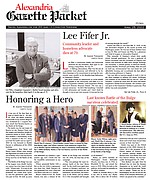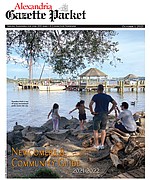 More Stories
During the last two years, we have seen small businesses, families, and loved ones devastated by this pandemic. We have united with our neighbors...
Join the City of Alexandria and communities around the nation in support of the first annual National Fentanyl Awareness Day on May 10 to raise awareness about fentanyl-laced illicit drugs, ways that residents can prevent substance misuse, and treatment resources to manage substance use disorders.

Rappellers raise funds for New Hope Housing.
Excitement was mixed with tinges of fear as more than 80 volunteers rappelled down the 14-story Crystal City Hilton as part of the Over the Edge fundraiser for New Hope Housing.

A wife, mother, and small business owner makes a difference with just one call.
In celebration of its five-year anniversary of partnering with schools to fight teen hunger, Food For Neighbors recognized key volunteers and school administrators. Food For Neighbors began just over five years ago by helping hungry students in two schools. Now the all-volunteer nonprofit is serving approximately 1,700 students weekly in 29 schools in Fairfax County and Loudoun County.
As another school year approaches its close, capped by the annual standardized testing season that hijacks the reasons any teacher teaches, I do what most teachers do...