Sun

Mon

Tue

Wed

Thu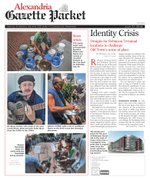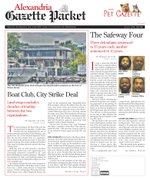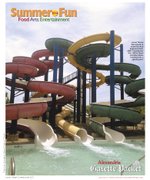 More Stories

Musical comedy is based on "Monty Python and the Holy Grail."
The Little Theater of Alexandria is staging the musical comedy "Spamalot" Aug. 2-23. The irreverent play, which won three Tony Awards, including the Tony for Best Musical in 2005, is adapted from the 1975 film "Monty Python and the Holy Grail." It originally starred Tim Curry as King Arthur, David Hyde Pierce as Sir Robin and Hank Azaria as Sir Lancelot on Broadway.

Former Wolverine helped Cardinals win WCAC, VISAA titles.
Kendall Cunningham started her high school lacrosse career as a standout freshman at West Potomac. She transferred to Bishop Ireton prior to her sophomore season, and spent the next three years helping the Cardinals become a championship program.
Alexandrians vs. British Raiders – June 1814
At 5:30 on the evening of Tuesday, June 21, 1814, a number of Alexandria cavalrymen were sitting on their horses on a hill overlooking the village of Benedict, Md. on the Patuxent River, about 40 miles southeast of Washington. Below them, they could see several British barges and ships anchored in the river near the village.
"Alexandria quietly is making plans for a model community-centered facility to replace its least integrated elementary school, Charles Houston," The Washington Post reported in January 1968. "But present indications are that the new Jefferson-Houston Elementary School will be as segregated as the old one." To what extent is today's new school facility, the ongoing construction and failing academics a continuation of yesterday?
Senior Hunger is real, and, according to information provided by the Meals on Wheels Association, 8.8 million of America's seniors or nearly 1 in 6 may not know where their next meal is coming from. Programs like Meals on Wheels are critical to solving this national crisis. In the State of Virginia over 124,000 seniors are struggling with hunger and only 22 percent are receiving help through Meals on Wheels.