Sun

Mon

Tue

Wed

Thu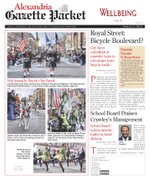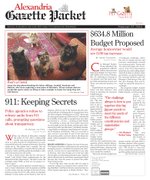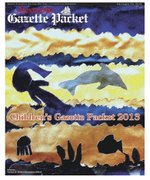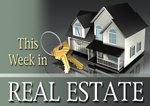 More Stories
Spring is almost here! It's time to think about getting out and exploring what our wonderful city has to offer in the way of recreation and cultural activities. There is something for everyone, especially for seniors. If you are curious about what's out there, come to Senior Services of Alexandria's next speaker series event to hear from Alexandria's Department of Recreation, Parks and Cultural Activities and Alexandria Library about special programs for seniors. This free program will be held at Chinquapin Recreation Center at 3210 King St. on March 12 from 9:30 a.m. – noon. Light refreshments will be served and free parking is available.
Colonoscopies save lives. Just ask Audrey Marcoe. The 83-year old Alexandria resident underwent a colonoscopy in December at Inova Alexandria Hospital due to a severe bout of anemia that left her exhausted and significantly underweight. Her doctors suspected she might be bleeding into her colon. The exam revealed a large cancerous tumor on her ascending colon that was likely causing her anemia. She would need surgery to remove it. "I was surprised at this, truthfully," she said. "I just never thought I'd get it." Cancers of the colon and rectum — part of the body's digestive system — are unfortunately rather common, especially among Americans age 50 and older. According to the American Cancer Society (ACS), colorectal cancer is the second most diagnosed cancer among men and women combined. It will cause an estimated 50,000 deaths this year alone. Fortunately, those numbers have been declining for the last two decades thanks to proper screening, increased disease awareness (remember TV anchorwoman Katie Couric's colonoscopy on the "Today" show?) and advances in treatments and surgical techniques.

Local experts offer tips for keeping your family happy.
As Elizabeth Rees drove her daughter and two of her daughter's friends to a library reading group recently, the Alexandria mother of three admits that she felt like a chauffeur at first. But she had a change of heart after hearing sounds of laughter.
Within the next few weeks the Alexandria City Public School (ACPS) Board plans to decide on a way forward for Jefferson-Houston (JH) School. The School Board discussed three options at its Feb. 20 meeting for the school's future. You may be saying, I don't have a child in school, why should I care? Because the city (and you as a tax payer) has invested $44 million for a new JH school building to open this fall which will double the school's capacity. Meanwhile, everyone is working hard to reverse more than a decade of low achievement.
Following a six-month study by its Middle Schools for Tomorrow Workgroup, the Alexandria School Board unanimously approved restructuring the city's five middle schools on two campuses back into two middle schools. As part of a plan to improve student achievement, George Washington Middle School would be formed from the current GW 1 and 2 middle schools and Francis C. Hammond Middle School would be formed from the current Hammond 1, 2 and 3 middle schools.