Thu

Fri

Sat

Sun

Mon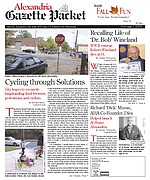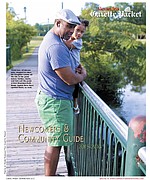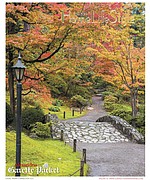 More Stories

Commentary
Alexandria was represented at the 45th Annual Black Congressional Caucus Foundation To Be Young, Gifted and Black Braintrust with students and faculty from NOVA Community College.
Letter to the Editor
I read with utter disgust that Mayor Euille is pursuing a write-in campaign and that his supporters are multiplying this arrogance by claiming Vice Mayor Silberberg "lacks experience and is not ready" ["City's Democrats Face Civil War," Gazette Packet, Sept. 10].
Letter to the Editor
Having been active in Alexandria for the past 15 years, it has been clear that the city has faced its fair share of challenges, including many outside of its control. We have seen our quality of life erode at the edges because of the differences between the city's revenues and expenditures.
Letter to the Editor
I encourage citizens of Alexandria to vote for Townsend A. "Van" Van Fleet for City Council.
Letter to the Editor
Years ago when term limits were all the rage, the national President of the League of Women Voters, Becky Caine, said on one of the Sunday talk shows, "We have terms limits. They're called elections."