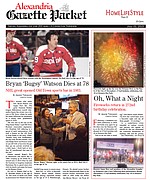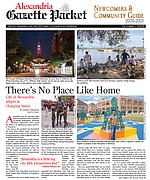 More Stories

New restaurants, new chefs, new sweet treats – it's a time of change in Alexandria's restaurant world.

Uncle Sam is about to make it rain.
Not since the days of the New Deal in the 1930s has the federal government showered so much stimulus cash on Virginia, and Alexandria is about to receive millions of dollars for everything from guaranteed basic income and flash flooding improvements to staffing at the Freedom House and planters to make the King Street pedestrian plaza look more inviting.
As the month of May was swept away with the last of the network-season's original programming, those of us still in lockdown and quarantining had our own reality to embrace: there was nothing new on network television.
Increased safety protocols result from climate change-induced extreme temperatures.
Some of the area's youngest aspiring thespians are spending part of their summer honing their craft at Arlington's Encore Stage & Studio's camps.

Plant native plants for pollinators, food for birds and more.
When Tami Entabi moved into her Mount Vernon-area home in 2006, the backyard was a thick mass of intertwined English ivy.