Sat

Sun

Mon

Tue

Wed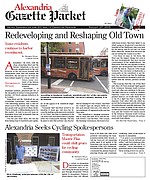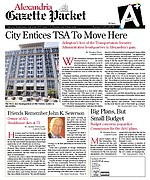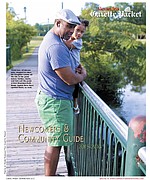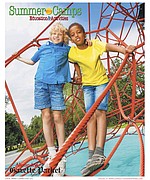 More Stories
It was dark on the farm as Kinsley Coulter got up at 2 a.m. to load his truck and drive the 150 miles from Juniata County, Pa. to the Alexandria Farmer's market on Saturday.
The local chapter of the National Forum of Black Public Administrators (NFBPA) participates yearly with Alexandria City Public Schools in collecting items for an annual back-to-school supply drive. James Hunt is the president of the Alexandria Metro Chapter of NFBPA.

Transportation Master Plan could shift gears in favor of cycling community.
Do cyclists in Alexandria ride in the road or on the sidewalk? How do cyclists riding the Mount Vernon trail pass through Alexandria?
Alexandria City Public Schools kicked off its week-long Kindergarten Prep (K-Prep) program and two-day Middle School Prep programs last week with the aim of having every child acclimated to their new environment and routines and ready for learning on the first day of school.

Deborah Dodge, then 17, wedded James W. Blackburn, Jr., then 18, on Aug. 27, 50 years ago at Christ Church in Rockville, Md., officiated by the Rev. Raymond P. Black.