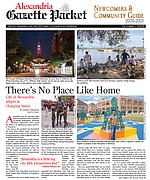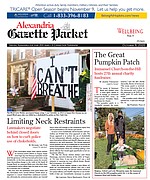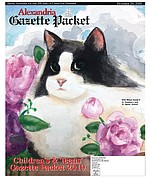 More Stories

Physical exercise and home safety reduce risk
One of the leading causes of fatal injuries in older adults is falling.
Maybe Joe Biden was not your preferred Democratic candidate and you would rather have supported Warren, Klobuchar, Sanders or Buttigieg.
Vote NO on the Gerrymandering Amendment
The ballot language in Amendment 1 is confusing.

Cedar Knoll Restaurant features sweeping views of the Potomac River, acclaimed American – French cuisine and a fun atmosphere.
To reduce sediment and nutrient loads in the Chesapeake Bay, the City of Alexandria is proposing an ambitious $4.5 million plan to re-engineer 2,000 feet of Taylor Run, which courses through the woods in Chinquapin Park.