Sat

Sun

Mon

Tue

Wed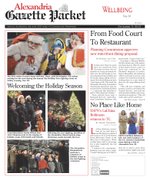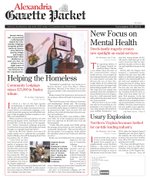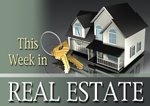 More Stories
Titans won district title last season with roster small in numbers.
The T.C. Williams girls' basketball team won its season-opener against Bishop Ireton.
Coach King wants group effort until standout players emerge.
The T.C. Williams boys' basketball team opens its season at Wakefield on Dec. 7.
So many needs, so many great organizations, give locally where your heart leads you.
The holidays are about giving. They are about children. The holidays are about sharing, about joy, about alleviating suffering for others. The holidays are about being thankful and about faith and appreciation.
Limitations of election machines prevent electronic scanners from being programmed for recount.
Alexandria election officials will be going back to the future in the next few weeks, pouring over thousands of paper ballots by hand as part of a recount effort in the hotly contested race for attorney general.

T.C. snaps 22-year playoff drought, loses to South County.
The T.C. Williams football team lost to South County in the opening round of the 6A North region playoffs.