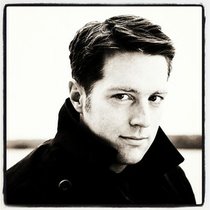 Michael Lee Pope is an award-winning journalist who lives in Old Town Alexandria. He has reported for NPR, the New York Daily News and Northern Virginia Magazine. He has a master's degree in American Studies from Florida State University, and he is a former adjunct professor at Tallahassee Community College. Pope is the author of four books.
Recent Stories

Lawmakers consider easing bracket creep by making tax code more progressive.
Taxes

What if Alexandria could force developers to build affordable housing?
If Alexandria wanted to take a carrot-and-stick approach to development, city officials would soon run into a problem. The lure of density is a big fat carrot, which seems to be getting larger each year. But officials in Richmond are holding all the sticks. Chief among them is the idea of inclusionary zoning, which would require the General Assembly to give Alexandria permission to force developers to build affordable housing.

Armistead Boothe led war vets in General Assembly who took on Byrd Machine.
In some ways, Alexandria was the home of the forces who worked against the conservative political organization that ran Virginia politics for most of the 20th century. Starting after the conclusion of World War II, the city was represented in the House of Delegates by a young war vet by the name of Armistead Boothe.
Did Alexandria's tough-on-crime approach in the 1990s work?
Stabbing

Number of new teachers hasn't kept pace with surge in enrollment.
Since 2008, Alexandria schools have added more than 4,000 new students. But a new report from the Commonwealth Institute shows staffing has not kept pace. City schools have added only 100 new teachers during that time, and the number of teacher aides has actually declined by 10 positions.

Alexandria detention facility may be consolidated as part of statewide effort.
The Northern Virginia Juvenile Detention Center has 70 beds with an average population of 12 juveniles.

Economic toll of gun violence is more than $14 billion a year for Virginia.
All those school security measures to harden your local elementary school add up. So do trips to the emergency room and the multiple surgeries needed to address gunshot wounds. While the human tragedy of gun violence often grabs headlines, the economic toll continues to mount with each mass shooting. According to Everytown for Gun Safety, the annual cost to Virginia is more than $14 billion a year.

Pay penalty for teachers in Virginia is the worst in the country.
The Great Resignation is hitting classrooms across Virginia, worrying school administrators about what happens when fall arrives and schools are forced to deal with a teacher shortage.
Northern Virginia prosecutors say they won't enforce abortion restrictions.
Nine prosecutors across Virginia say they will not enforce any new restrictions on abortion, complicating Republican efforts to crack down on reproductive freedom in the wake of the Supreme Court decision

The history of abortion in Virginia has many twists and turns.
The United States Supreme Court's decision to dismantle the right to abortion has upended the discussion over reproductive freedom.