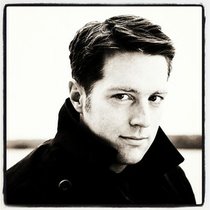 Michael Lee Pope is an award-winning journalist who lives in Old Town Alexandria. He has reported for NPR, the New York Daily News and Northern Virginia Magazine. He has a master's degree in American Studies from Florida State University, and he is a former adjunct professor at Tallahassee Community College. Pope is the author of four books.
Recent Stories
Could you survive without your iPhone? Do you have an evacuation kit? Are you really prepared for the worst?
.

Dick Saslaw hasn't had a primary challenge since the 1970s; now he has two.
The last time Senate Minority Leader Dick Saslaw had a primary opponent, Jimmy Carter was in the White House and the Bee Gees were at the top of the charts. This year, for the first time since 1979, Saslaw has primary opposition. Not just one opponent, but two.

Broken promises and missed deadlines plague Eco-City Alexandria.
Alexandria adopted its Eco-City charter with great fanfare in 2008 along with a promise: The charter would be renewed in a decade. That deadline has now come and gone with no plans to update it. In 2009, members of the City Council approved an Eco-City action plan along with another promise: It would be renewed in five years. Once again, city officials breezed through that deadline.

Uncovering the secret past in the Town of Potomac.
Gambling. Corruption, Racism. Greed. These are all part of a little-known narrative from the Del Ray's long-ago past, a time when progressive leaders closed a corrupt racetrack and formed the Town of Potomac, only to see an unwanted attempt by Alexandria City Hall to steal the land in a controversial annexation.

Democrats enter the new year with a fresh victory and a full head of steam.
.Virginia's 33rd state Senate District was once a solidly Republican seat, a place where conservative voters repeatedly rewarded Bill Mims for opposing same-sex marriage and championing homeschooling. But ever since Mims resigned to take a job in the McDonnell administration, the seat has been held by a succession of Democrats on their way to bigger and better things.

Constituents tell lawmakers to increase teacher pay; ERA, $15 minimum wage and more.
Teachers deserve a pay raise, and Virginia desperately needs to hire more school counselors. These were two of the most prevalent concerns voiced by constituents to members of the Fairfax County legislative delegation, the largest in the Virginia General Assembly.
January special election to fill seat vacated by Jennifer Wexton features two familiar faces.
The first election of 2019 might end up being a harbinger of things to come for Republicans, who have seen their presence all but evaporate in Northern Virginia. It could also test the limits of the blue wave that washed over Virginia since Donald Trump was elected president.

Region once had its own brand of Republicanism; now that seems almost extinct.
The loss of two-term incumbent U.S. Rep. Barbara Comstock (D-10) means Republicans are down to one lone elected official in Northern Virginia, Del. Tim Hugo (R-40). The blue wave that started last year unseating Republicans like Del. Jim LeMunyon (R-67) and Del. Bob Marshall (R-13) continued this year, when state Sen. Jennifer Wexton (D-10) was able to flip a seat that had been in Republican hands since a young military lawyer named Frank Wolf beat incumbent Democrat Joe Fisher back in 1980.
Kaine and Stewart both played key roles in 2016; now they're at the top of the ballot this year.
Elections rarely get do-overs. Winners make victory speeches, and losers slink away to become consultants. But this year's election for U.S. Senate features two key players in the 2016 presidential election that upended American politics.

City moves from rehabilitating old apartment buildings to developing new affordable units.
Alexandria is falling behind its affordable housing goal, creating or preserving about half of the units that were anticipated five years ago. But now that that restaurant diners will be chipping in an extra $5 million a year, city officials are poised to move forward with an aggressive new slate of affordable housing development. Gone are the days when city officials could get their hands on a few 1940s garden apartments here and there to rehabilitate. These days the thinking at City Hall is developing new units as part of a grand strategy to build their way out of an affordable housing crisis.