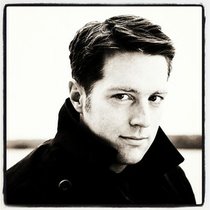 Michael Lee Pope is an award-winning journalist who lives in Old Town Alexandria. He has reported for NPR, the New York Daily News and Northern Virginia Magazine. He has a master's degree in American Studies from Florida State University, and he is a former adjunct professor at Tallahassee Community College. Pope is the author of four books.
Recent Stories
Kaine and Stewart both played key roles in 2016; now they're at the top of the ballot this year.

City moves from rehabilitating old apartment buildings to developing new affordable units.
Alexandria is falling behind its affordable housing goal, creating or preserving about half of the units that were anticipated five years ago. But now that that restaurant diners will be chipping in an extra $5 million a year, city officials are poised to move forward with an aggressive new slate of affordable housing development. Gone are the days when city officials could get their hands on a few 1940s garden apartments here and there to rehabilitate. These days the thinking at City Hall is developing new units as part of a grand strategy to build their way out of an affordable housing crisis.

Corey Stewart to lead Republican ticket this fall.
Conservative firebrand Corey Stewart was denied an opportunity to be the Republican nominee for lieutenant governor in 2013. And then he came within striking distance of being the party's standard-bearer in the gubernatorial campaign last year. Now, finally, the chairman of the Prince William County Board of Supervisors has secured a spot at the top of the ticket, bringing his brand of anti-immigrant, pro-Confederate Trumpism to the race against incumbent U.S. Sen. Tim Kaine.

State slashes funds to fix city's combined sewer system.
Alexandria's plan to fix its raw sewage problem may be going down the drain, at least this year. Leaders in the House and Senate money committees slashed $20 million out of the budget that was supposed to help the city fix its antiquated combined sewer system, which floods the Potomac River with raw sewage whenever there is as little as 0.03 inches of rain.

Lawmakers poised to leave town without passing budget.
Budget showdowns are rare in Virginia, but not unprecedented. Back in 2004, Gov. Mark Warner clashed with Republicans over a sales tax increase. Then in 2014, Gov. Terry McAuliffe engaged in brinkmanship over expanding Medicaid. Now lawmakers are poised to end the session once again without passing a budget.

Increased availability behind bars, but no tax breaks during back-to-school week.
Several lawmakers from Northern Virginia arrived in Richmond this year hoping to push a cause known as menstrual equity — making sure that feminine hygiene products are affordable, safe and available. But success has been mixed.
Democrats still need to flip one more GOP senator to make it happen.
Usually it's the state Senate that leads on progressive issues, and the House of Delegates kind of drags its feet. Not this year.

Democrats unable to gain traction on reform, despite new numbers in House.
When lawmakers arrived in Richmond last month, Democrats were hopeful that they would be able to use their new numbers to gain some traction on the gun debate. Now that the session is half over and the nation is reeling from yet another mass shooting, very little of their agenda has been accomplished at the Capitol.
Extreme position on House floor enjoys a storied history.
As a freshman delegate in 1978, Ken Plum was assigned a desk in the far corner on the Democratic side of the House of Delegates — seat 17. It wasn't the best vantage point in the House because about a third of the Republican members were totally out of view. The senior members took the seats at the back of the chamber near the center, sticking Plum in the corner.

Senate panel takes action limiting one kind of high-interest loan, leaving loophole for another.
By this time next year, high-interest lenders may be prohibited from making consumer finance loans — at least ones they find profitable at 200 percent interest. So that loophole may be closed by the end of the General Assembly session. But it seems likely lawmakers will leave Richmond this year creating no restrictions on open-end lines of credit, raising concern among some that lawmakers are playing a game of whack-a-mole.