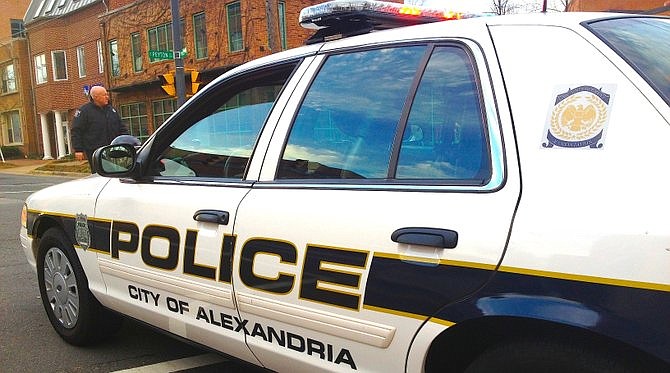 Only a few hours into a special session of the General Assembly earlier this week, members of a Senate panel passed a sweeping bill on policing reform that does everything from banning no-knock warrants and limiting chokeholds to creating use-of-force standards and requiring de-escalation training. The special session was called partially in reaction to the killing of an unarmed Black man by a white police officer in Minnesota, which set off protests across the country against police brutality. Now lawmakers in Richmond are poised to pass landmark legislation that has the support of associations representing police chiefs and sheriff's offices across Virginia.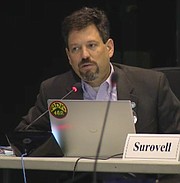 "It raises the bar for professionalism in the state," said Sen. Scott Surovell (D-36), who is leading the criminal-justice reform effort in the Senate. "And I think that's why they supported all this."
The way Virginia law currently works, officers can resign in the middle of a decertification process as a way to terminate the proceeding. Not only does that undermine accountability for bad cops, it also opens the door for them to get new jobs at other police departments that don't have access to disciplinary records outlining their actions. Police agencies in Virginia say launching a decertification process is difficult, and the rules for how they work allow bad cops to slip through the cracks.
"If they couldn't perform up to standards in my agency, they shouldn't be allowed to work at another agency doing the same job," said Herndon Police Chief Maggie DeBoard, a vice president of the Virginia Chiefs of Police Association who worked with senators to craft the legislation. "We would conduct the investigation to sustain a finding, which would then allow the state to decertify that officer so that they could not work anywhere in the state as a sworn law-enforcement officer."
THE POLICING REFORM BILL now heads to the Senate Finance Committee, where lawmakers will determine if they can find the money to pay for the new hearing officers that will be needed at the Virginia Department of Criminal Justice Services to handle the increase in decertification proceedings. The Senate bill also requires the department to create a new code of conduct for police, and the department will need to dedicate staffers to develop the code over the next two years.
"We understand it's a lot, but we also believe that this is what's necessary in order to get the transformational change that we've all been seeking," said Kofi Annan, former president of the Fairfax NAACP and founder of an advocacy group known as The Activated People. "People have been marching through the streets for months literally risking their lives, and they didn't do it in order to just get one piecemeal kind of bill."
House members are taking a different approach to policing reform, splitting the issue into component parts that can be debated individually rather than as part of an omnibus package. One of the advantages of the Senate's approach is that the omnibus bill has the support of law enforcement agencies because it has several provisions that they've been asking for on decertification, among other things. But if the prohibition on no-knock warrants is separated from the rest of the bill, as the House plans to do next week, it might see opposition from police agencies who feel no-knock warrants are required in some circumstances.
"You don't throw 100 bills into one omnibus bill. We're not going to do that. I think that's ridiculous," said Del. Mark Levine (D-45). "We're going to have many of the same reforms, but we're going to have it in 25 bills or maybe 30 bills."
IN THE WEEKS leading up to the special session, senators have been working with law enforcement agencies for peace in the valley on policing reform. Language banning chokeholds was softened to allow them in certain life-threatening situations. Provisions requiring judges to sign off on nighttime search warrants has been changed to allow magistrates to approve them if judges aren't available. And a ban on military equipment was softened to allow for police agencies to receive some items through the Pentagon's 1033 Program. Law enforcement agencies say they should be able to receive some of the military surplus items available through the program, including filing cabinets, laptop computers and camouflage uniforms.
"People have been marching through the streets for months literally risking their lives, and they didn't do it in order to just get one piecemeal kind of bill."
— Kofi Annan, founder The Activated People.
"Sheriffs do use that for rescue and protection," said John Jones, executive director of the Virginia Sheriffs' Association. "As far as we're concerned, you fixed the concerns we had about military equipment."
Senators also worked with law enforcement agencies to address their concerns on data collection. The compromise language requires the collection of information about the race and ethnicity of drivers who are stopped and searched. But it also provides some flexibility for departments to avoid detailing a list of everyone they questioned at a checkpoint. The bill that got out of the Senate Judiciary Committee also includes a way for officers to shield statements they make during some internal investigations from prosecutors.
"We should always work well with our commonwealth's attorneys in the best interest in criminal justice," said Ashland Police Chief Douglas Goodman, who worked with senators to craft the legislation. "But we're just concerned about statements officers may provide that are compelled."
QUALIFIED IMMUNITY may end up being a sticking point between the House and the Senate as the special session moves forward. House members say they want to move forward with finding a way for police officers to be sued individually, which is currently prohibited under a legal doctrine that has its roots in English common law.
Senators did not include the issue of qualified immunity in their policing reform bill, and Gov. Ralph Northam did not include the issue in his agenda for the special session.
"You're less likely to misbehave if you know there's going to be adverse consequences to you if you misbehave," said Victor Glasberg, attorney in Alexandria. "If there's all the reason in the world to believe that if somebody hauls you into court you're going to get off on qualified immunity, it just makes it easier for you to misbehave."