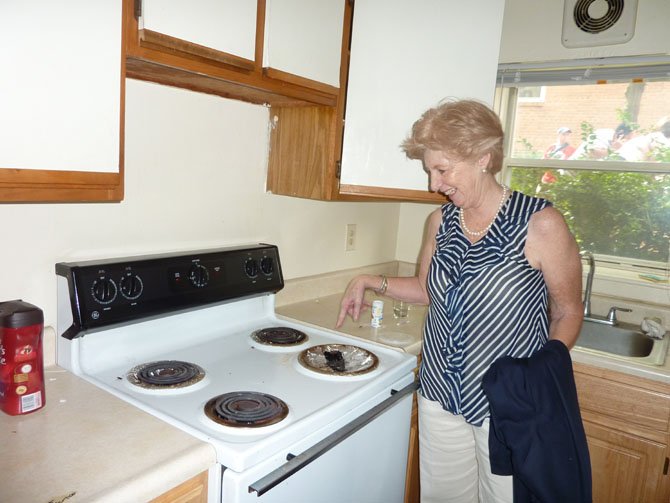 Alexandria — HomeAid Northern Virginia, in partnership with Pulte Homes, kicked off its largest project of the year Aug. 28 with a groundbreaking ceremony to mark the renovation of a 10-unit transitional housing apartment building for Community Lodgings in Alexandria.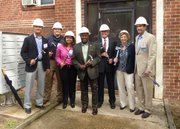 "This is a dream come true for us," said Community Lodgings board chair Marie Muscella. "We are proud of the housing we are able to provide for those in need and are thankful to our sponsors for their partnership with us."
The $860,000 project will enable Community Lodgings to increase the number of homeless individuals and families it serves annually, with the renovation of six new two-bedroom units and four one-bedroom units to the Notabene Drive property.
"Providing affordable housing all over the world is a challenge," said Alexandria Mayor Bill Euille. "Thank you to HomeAid and Pulte for helping us address the needs of our citizens with diverse incomes and helping us as a city try to ensure everyone has an opportunity to remain here."
The project is expected to be completed within a few months and will include new kitchen cabinets, countertops and appliances, windows, electrical and plumbing fixtures, interior and exterior doors and trim, roofing, flooring, HVAC systems, drywall, paint and insulation.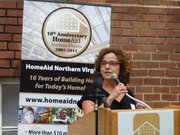 "I had my doubts this project would get off the ground," said Michael Scheurer, president of HomeAid Northern Virginia. "But I need to congratulate [Community Lodgings Executive Director] Bonnie Baxley, who reinforced to me the phrase 'never, ever give up.'"
HomeAid Northern Virginia builds and renovates homeless shelters, transitional houses and other facilities by leveraging the resources of the homebuilding community and corporate partners to conduct major renovations to provide safe, stable and new living arrangements for previously homeless individuals and families.
"We receive two times as many maintenance calls for this building as any other," Baxley said as she gave a tour of one of the apartments slated for renovation. "We are very grateful to HomeAid and for the generosity of Pulte for making this happen."