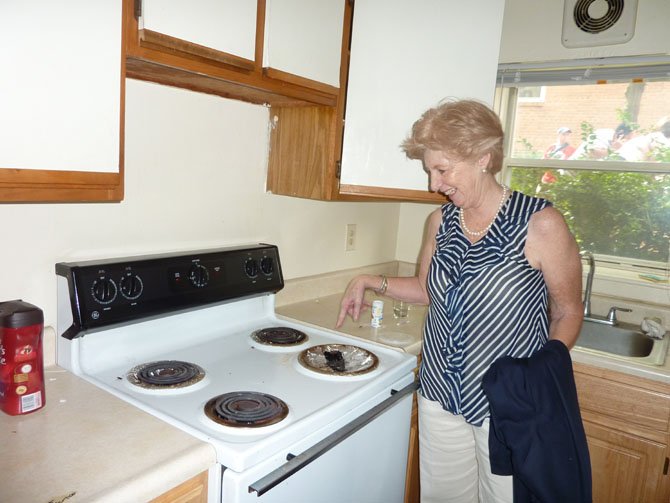 Executive Director Bonnie Baxley points to the dilapidated stove in an apartment slated for renovation for Community Lodgings.
Stories this photo appears in:
HomeAid, Pulte to provide $860,000 in renovations.
HomeAid Northern Virginia, in partnership with Pulte Homes, kicked off its largest project of the year Aug. 28 with a groundbreaking ceremony to mark the renovation of a 10-unit transitional housing apartment building for Community Lodgings in Alexandria.