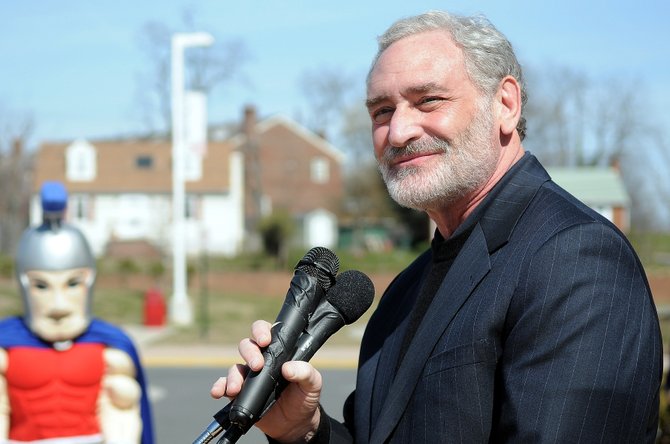 Document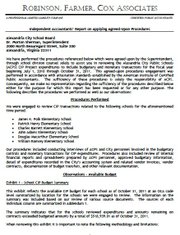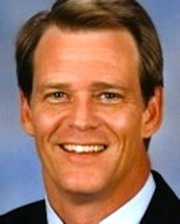 Audio clip
Donley on Sherman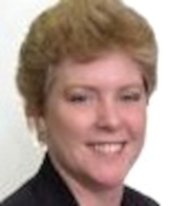 Audio clip
Gorsuch on Donley
An independent auditor has concluded that the budget office at Alexandria City Public Schools suffers from a "dysfunctional environment," prompting at least one elected official to call for the resignation of the school superintendent. The nine-page audit released late last week blasted budget officials for allowing a culture of information silos to emerge regarding the division's Capital Improvement Program.
"This fragmentation and lack of transparency have created significant internal control weaknesses in monitoring CIP financial transactions," the audit concluded.
The audit capped a series of dramatic developments in recent weeks, beginning with the resignation of budget director Jean Sina. That was followed by the resignation of Deputy Superintendent Margaret Byess, a former budget director who oversaw the financial side of the school system's operation. On Tuesday night, Alexandria Vice Mayor Kerry Donley called for Superintendent of Schools Morton Sherman to step down.
"In my opinion, the superintendent should resign," Donley said Tuesday night. "Ultimately, the buck stops at the top."
"I appreciate his perspective, but he is way off base," Sherman responded a few minutes later in an email response to the Alexandria Gazette Packet. "I am sure that Mr. Donley is frustrated and angry about the CIP situation, but not nearly as frustrated and angry as I am."
On their way out of the City Council chamber Tuesday night, School Board members expressed confidence in the superintendent, who has led the division since 2008. School Board Chairwoman Sheryl Gorsuch and former School Board Chairwoman Yvonne Folkerts both said Sherman is responsible for identifying the problem, notifying board members and taking action to solve the problem. Gorsuch said Donley should have refrained from speaking out in public, sharing his opinion with the School Board liason or the chairman instead of making a public display of the situation.
"I'm very disappointed with Mr. Donley," said Gorsuch. "He had other more appropriate ways to share his opinion."
THIS IS NOT the first time that the budget office on Beauregard has come under fire. Back in 2006, School Board members questioned several budget transfers that had not been authorized by the board, including a $132,000 budget transfer for two school buses. At the time, newly installed School Board Chairman Arthur Peabody declared an end to unauthorized expenditures.
"Those days are over," Peabody declared during School Board meeting. "We're simply not going to approve documents that we don't understand."
A few months later, the budget director left and Byess took the job. She was later promoted to deputy superintendent in charge of finance and Jean Sina was brought on board to oversee the budget office. The new team rearranged the organization, moving the lines of authority in a way that led to a lack of communications between departments. When the financial mismanagement came to light, Sina and Byess were out. Now Sherman, with an annual salary of $250,000, is under fire.
"I am outraged at the actions of some staff," Sherman said in a terse written statement late last week, "and it is clear that our internal documents and procedures have to be updated and made more rigorous."
THE AUDIT UNCOVERED a number of problems. Legal counsel did not review contracts for capital projects. Documents were changed after the fact. Contracts were awarded for services that had not been budgeted. In some cases , purchase orders were completed after invoices. School Board members were provided with inaccurate reports. Now the system has an action plan to resolve the problems, although Donley described many of the recommendations as basic accounting procedures.
"We will retain the public trust by ensuring that all report recommendations have been implemented," said Gorsuch. "We are keenly aware of our fiduciary responsibilities and have asked for a follow-up audit to confirm that strong internal controls, as well as checks and balances are in place."
The firm of Robinson, Farmer, Cox Associates conducted the audit. Recommendations include making sure funds are available before contracts are awarded, completing purchase orders before services are provided and providing accurate information to School Board members. Sherman and School Board members say changes have already been implemented and more are on the way.
"Changes are needed to achieve the goals of this division," said Sherman.
THE REPORT COMES at a time when the school system is facing major pressure to handle a rising student population. Last year, Sherman and city officials clashed over the need to build several new schools to handle the crush of new students. Sherman and School Board members requested $372.6 million to build four new schools. Former City Manager Jim Hartmann set aside less than half of that amount, and former budget director Bruce Johnson questioned the school system's enrollment projections.
"The question we need to be asking ourselves is if we think the enrollment trends we've seen over the last few years will continue for the next 10 years," Johnson said at the time. "I'm not convinced that's true."
In the end, City Council members staked out a middle ground, funding two new elementary schools, rebuilding Jefferson-Houston School and renovating Patrick Henry Elementary School. Four months after that budget was approved, Sherman noticed some irregularities in a report of capital projects over the summer. School Board members say he notified them of the irregularities and launched an investigation. That led board members to hire the independent auditor. Now the question facing city leaders and school administrators is how to respond.
"There just doesn't seem to be the expression of responsibility coming from the top," said Councilman Paul Smedberg. "I just don't hear that from the lead administrator."