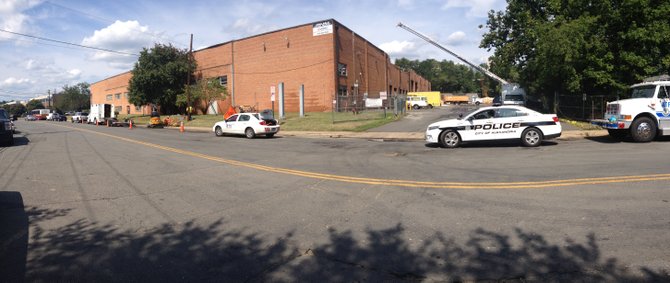 After the fire was over, charred bits of foam littered the scene of the massive six-alarm fire. Investigators say it will take about a week to determine what caused the blaze.
Stories this photo appears in:

No arrests yet, but fire chief says investigation puts one individual in the hot seat.
Alexandria Fire Chief Adam Thiel stopped short of calling it "arson." But the chief was clear that city officials believe that the person of interest identified by the investigation into last week's six-alarm fire on the West End started the fire on purpose.

Charred bits of foam litter the scene as officials begin investigation.
Firefighters from across the region battled a massive six-alarm fire Monday on the West End, a fight that enlisted help from across the region and gave four firefighters minor injuries.