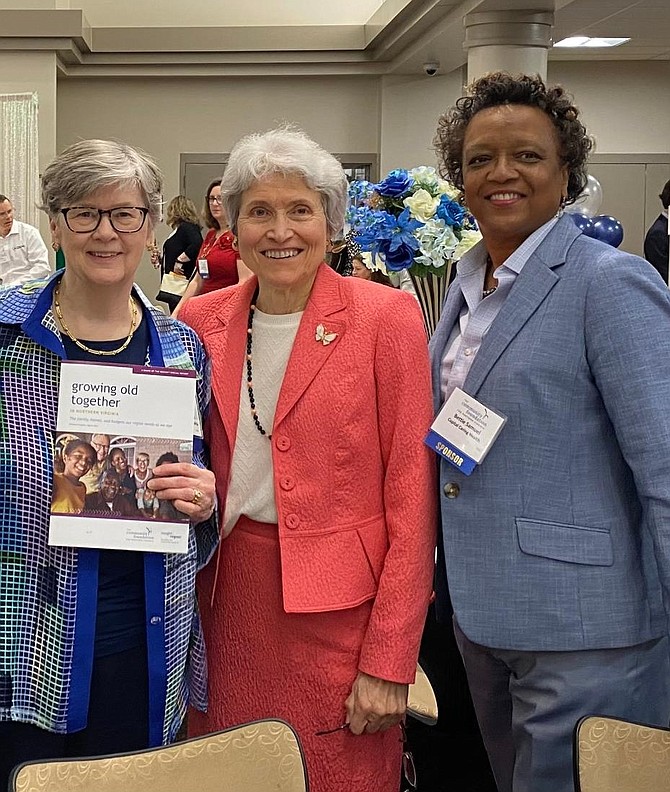 <48HD>Help Is Available, Seek It Out
By Deborah Tompkins Johnson
Special to the Gazette Packet
Dear Caregiver: You are not alone. Thankfully, many of us have family and friends to support us and who can share the lessons learned from their own family caregiving experiences. Here in northern Virginia, we also have many resources available to us through several organizations.
Some of these entities offer direct services to older adults. Other agencies or offices are experts in health care, aging and legal and financial planning. 
Another resource for us is to attend workshops or conferences offered by caregiving agencies or support organizations. A conference I attended recently convened by the Community Foundation of Northern Virginia offered experts, research data and personal experiences regarding family, home and budget priorities for older adults. 
According to data from Insight Region, the research arm of the Community Foundation of Northern Virginia, "three core priorities are crucial to successful aging:"


Home and the ability to age in place

Budget and thriving on a fixed income

 Family and proximity to support


Elizabeth Hughes, Senior Director, Insight Region, asked the audience several questions as she reviewed the data. Questions were presented for us to consider as professionals who provide support to older adults, as family caregivers or those aging and making decisions for themselves. 
For example, if we focus on the home and the ability to age in place priority, Hughes asked the audience whether our homes or the homes of our loved ones are equipped for aging-in-place? Ideally, to age best in place, the home would not only have stair-free entry/exit, but also ALL the following rooms would be located on that entry level: bedroom; kitchen; full bathroom; and laundry.
As for the location of our ultimate home, we must also consider our transportation options if we are not able to drive.
Proximity to family, income and home layout are of course important considerations to think and act on sooner than we might have thought we needed to. The adage, "sooner than later" applies to so many aspects of our lives. 
If you are younger, say in your 40s or 50s, you may already be a caregiver. Being educated now on elder care, housing, income needs, etc., will not only help you perform the caregiving role, but can also help you ensure you can have your needs and desires met and as well maintain your desired quality of life. 
Just know you do not have to tackle this on your own. Just reach out … it will make a world of difference. 
Let's be thankful the Community Foundation of Northern Virginia has placed all the materials from the Shape of the Region conference on their website, www.cfnova.org.