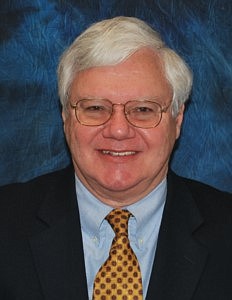 Bud Mayo, considered by many to be the godfather of Virginia Lacrosse, will be the featured speaker at the Alexandria Sportsman's Club meeting March 15 at the Old Dominion Boat Club.
Mayo was one of the early pioneers and founders of youth lacrosse in Fairfax County and the City of Alexandria. Primarily limited to prep schools and a few specific areas of the country, including Baltimore and Long Island, lacrosse officially came to Northern Virginia in 1975 when Mayo as Lacrosse Day director started a club at Lake Braddock High School. He later helped start the varsity boys program at St. Stephen's & St. Agnes School.
Over the last 50 years Mayo, a past president of the Potomac Chapter of U.S. Lacrosse, has nurtured the game from inception to its current varsity status at high schools and seen the massive growth of feeder programs throughout the area.
Mayo will help present the Alexandria High School and Alexandria Recreation athletes of the month awards.
The meeting will be held March 15 at the Old Dominion Boat Club, 200 Strand Street, with complimentary dinner and drinks beginning at 6:30 p.m. The meeting is free and open to the public. For more information, visit www.alexandriavasports.org.