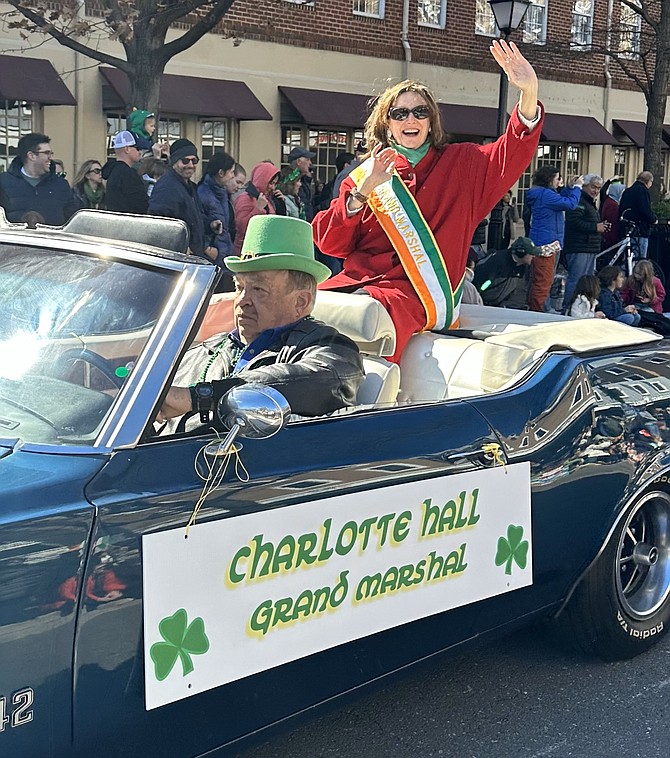 The luck of the Irish shone down on Alexandria as bagpipers and Irish dancers once again filled the streets of Old Town March 4 to celebrate the return of the St. Patrick's Day Parade.
"The parade brings out the best of Alexandria."
— Pat Troy Jr.
Sunny skies and temperatures at 60 degrees welcomed parade goers from throughout the region as the parade made its return following a two-year hiatus due to the pandemic.
"I think my dad would be very happy today," said Pat Troy Jr., whose father Pat Troy founded the parade in 1981. "The parade brings out the best of Alexandria, with all these friends and families coming together to celebrate and have a good time."
Sponsored by the nonprofit Ballyshaners organization, the parade is an effort to promote and preserve the Irish culture and history of the city. Charlotte Hall, a prominent business leader in the community, served as Grand Marshal of the parade.
Festivities kicked off with the Fun Dog Show in Market Square as festively dressed canines competed for various awards including Best Irish Spirit and Best Human/Canine Look-Alike. The event is held as a fundraiser for the Animal Welfare League of Alexandria.
Held annually on the first Saturday in March, the Parade featured more than 2,000 participants including pipe bands, Irish dance schools, community groups and other musicians and performers.
"My father would be very, very happy to see the next generation of leaders step up to continue this tradition," Troy added. "This is what he always wanted for Alexandria – for people to enjoy life, be nice to each other and to enjoy each other's company."
Photos by Janet Barnett/Gazette Packet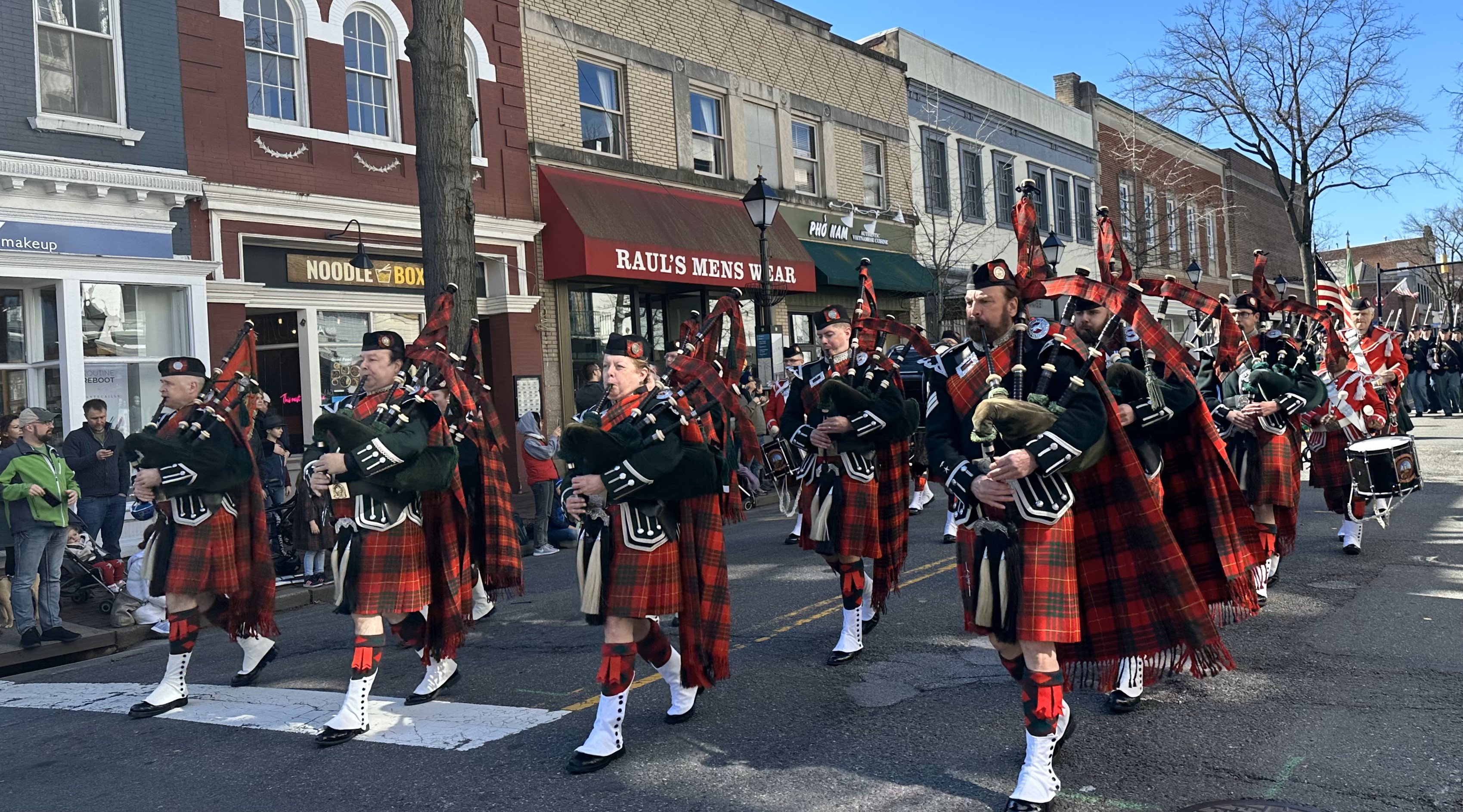 The City of Alexandria Pipes and Drums performs in the March 4 St. Patrick's Day Parade.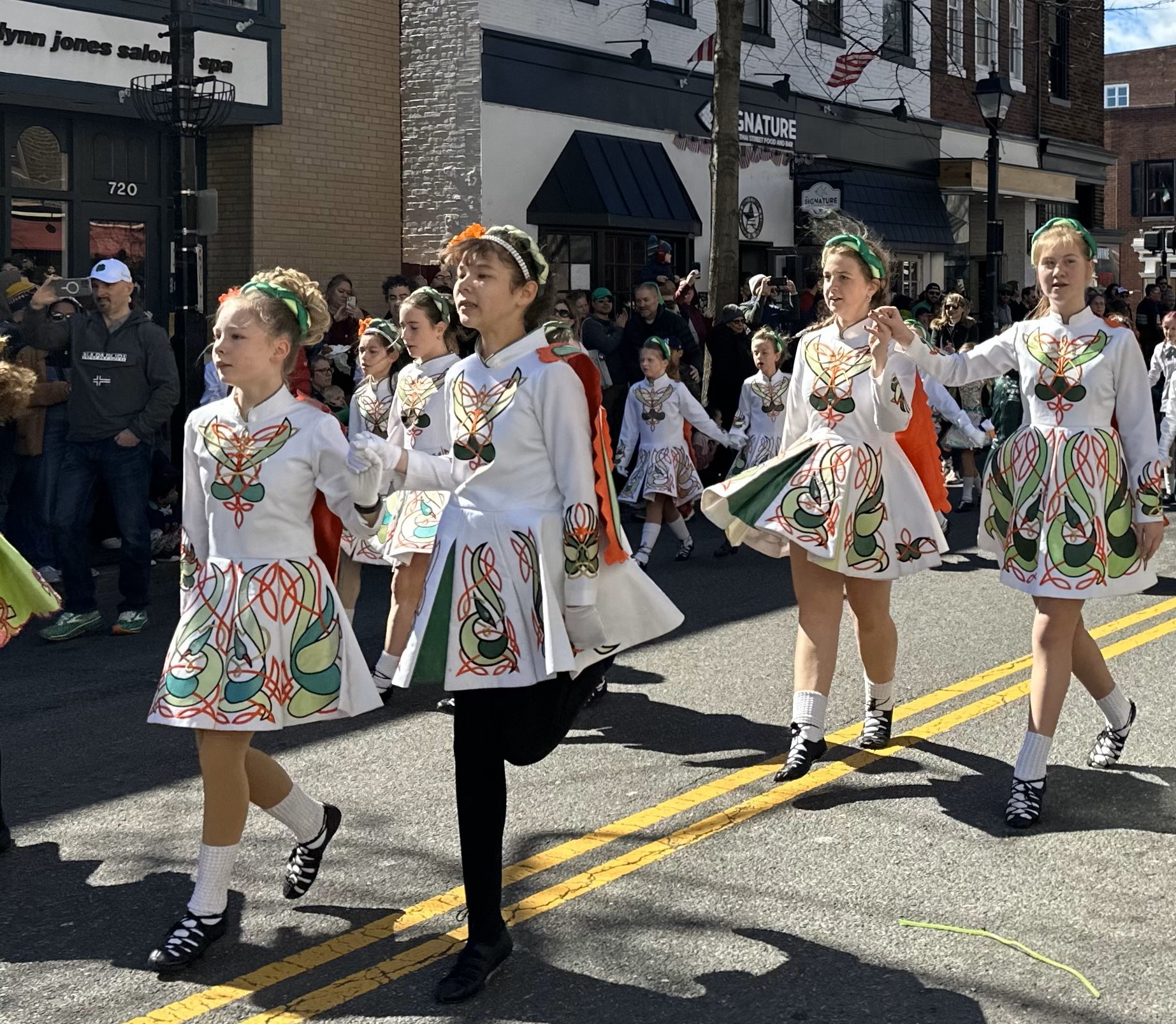 Irish dancers in the St. Patrick's Day parade.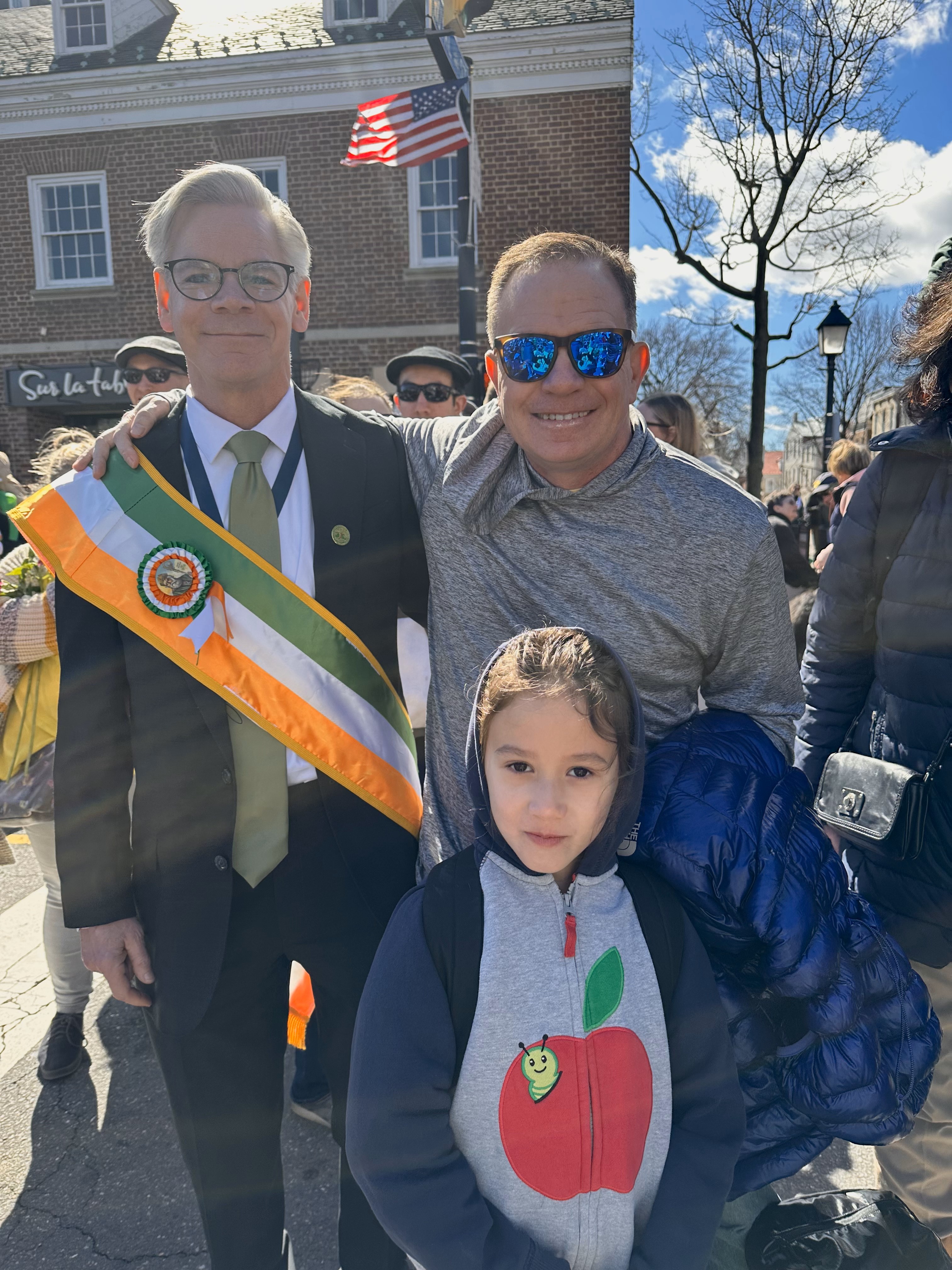 Pat Troy Jr., right, with Ballyshaners volunteer Pat Garrity and daughter Reyha at the March 4 St. Patrick's Day Parade.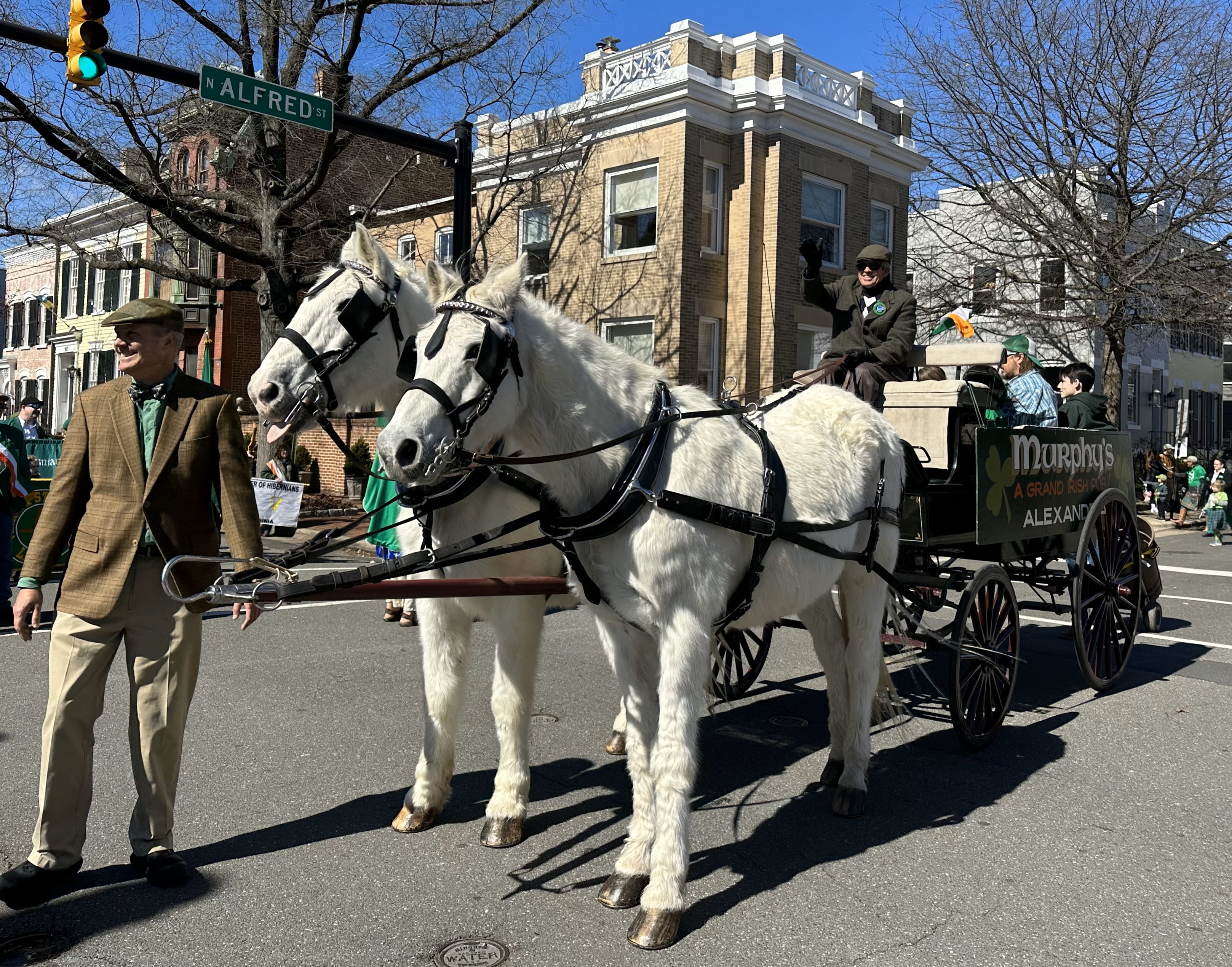 Murphy's Grand Irish Pub