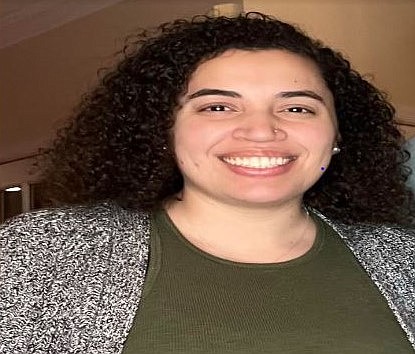 Alexandria City High School girls volleyball coach Danielle Thorne was honored as the 2022 Girls Volleyball Coach of the Year and ACHS player Milan Rex named the 2022 girls volleyball Player of the Year at the Pigskin Club of Washington's annual Fall Sports Awards Banquet Feb. 24 at the Pryzbyla Center on the campus of Catholic University of America.
Thorne, in her first year as head varsity coach, amassed a 32-2 record and is the first female head coach in ACHS history to win a state championship. She was previously named Virginia Class 6 State Coach of the Year.
A 2013 graduate of St. Mary's College, Thorne played varsity volleyball for three years at what was then TC Williams High School then played four years of collegiate volleyball at St. Mary's College of Maryland.
Rex, a 5-foot-11 senior outside hitter, led the Titans in its 32-2 record and the Class 6 state championship this past season. She amassed 636 kills, 334 digs, 62 service aces and 37 assists, posting a .510 kill percentage and a .372 hitting percentage on the attack.
Among her other honors, Rex was the Class 6 Player of the Year and an American Volleyball Coaches Association Second Team All-American selection. She concluded her career with 1,346 kills.
In the classroom, Rex has maintained a weighted 4.46 GPA. She has signed a National Letter of Intent to play volleyball on scholarship at the University of California, Santa Barbara this fall.