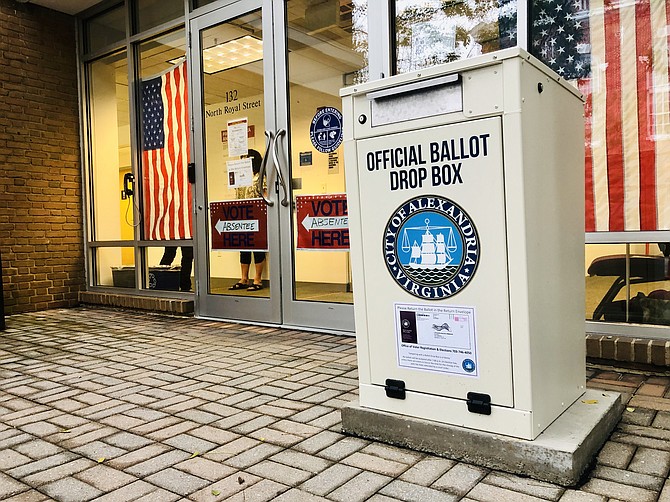 Voters in Northern Virginia overwhelmingly supported four-term incumbent U.S. Rep. Don Beyer (D-8), who received 77 percent of the vote on Tuesday against challenger Victoria Virasingh. It was one of five primaries in congressional districts across Virginia, which includes two of the most competitive races in the country this year: the 2nd Congressional District in Virginia Beach, where incumbent U.S. Rep. Elaine Luria (D-2) will face state Sen. Jen Kiggans (R-7)  and the 7th Congressional District between Northern Virginia and the Richmond suburbs, where incumbent U.S. Rep. Abigail Spanberger (D-7) will face Prince William County Supervisor Yesli Vega.
"Here in our region and across the country we face a stark contrast between those who believe in building a strong and equitable economy, protecting our democracy, confronting the threat of climate change, making health care and housing more affordable, protecting Americans from gun violence, and protecting a woman's right to choose, and those who do not," said Beyer in a statement shortly after securing the Democratic nomination. "This is a challenging moment for the Democratic Party, and I look forward to throwing myself into that fight and making the case for equality, shared prosperity, and progress."
THE MOST surprising result of the evening was in the 7th Congressional District, which stretches from Woodbridge and Dale City in Prince William County through Fredericksburg all the way down to Caroline County in the Richmond exurbs. Vega secured the Republican nomination with 29 percent of the vote in a crowded field that included state Sen. Bryce Reeves (R-17), who enjoyed wide name recognition from his decade in the Senate. But Vega secured the support of conservative heavy hitters, including former Attorney General Ken Cuccinelli, U.S. Sen Ted Cruz (R-Texas), U.S. Rep. Louie Gohmert (Texas-1), former U.S. Rep. Dave Brat (R-7) and Ginni Thomas, wife of Supreme Court Justice Clarence Thomas.
"Vega's very aggressive effort at courting very conservative voices in Virginia and nationally really paid off here," said Stephen Farnsworth, director of the Center for Leadership and Media Studies at the University of Mary Washington. "In a race where a lot of the candidates on the ballot are going to be relatively unknown to a lot of the voters, Vega's decision to come in with a lot of high-profile conservative endorsements helped push her across the finish line."
In Virginia Beach, Kiggans was able to secure the Republican nomination against three competitors with 56 percent of the vote. First elected in 2019, she filled the seat of longtime state Sen. Frank Wagner (R-7) who did not seek reelection in a year that was expected to be difficult for Republicans. In the Senate, Kiggans has championed an unsuccessful bill to ban "inherently divisive concepts" from the classroom. She also supported an unsuccessful budget amendment to spend $70 million to audit the 2020 election in Virginia. One of her opponents in the race was Jerome Bell, who called himself the "MAGA candidate" and called for executing anyone involved in what he falsely claimed was widespread voter fraud.
"Kiggans ran slightly left of Bell, but she was able to do that because Bell was so far to the right," said Quentin Kidd, director of the Wason Center for Public Policy at Christopher Newport University. "So it looks like a pretty clear and resounding victory for what might be called the middle of the Republican pack in the 2nd District because Bell stretched out the right side of the ideological spectrum so far."
BEYER WAS one of two incumbents who beat back primary challengers Tuesday night. The other was incumbent U.S. Rep. Ben Cline (R-6), who secured the Republican nomination against challenger Merritt Hale. For Beyer, the campaign against Virasingh featured an attack against his personal wealth. On the campaign trail, she criticized the performance of his stock portfolio at a time when he was in a position to have what she calls "privileged information" as a member of Congress. Beyer responded by moving all his investments from stocks to mutual funds to neutralize the criticism.
"Our campaign brought underrepresented stories of Virginia's 8th District to light and created a movement that we should all feel proud of," Virasingh posted on Twitter.
This fall, Beyer will face Karina Lipsman, who secured the Republican nomination in a convention last month. During a candidates forum before the convention she called for President Biden's chief medical advisor Anthony Fauci to be jailed. After securing the nomination, she flip flopped and now says that she no longer believes Fauci should be jailed. In a written statement announcing her new position, she said data on the "effectiveness of many of the forced government recommendations is contrary to previous messaging from our government." Through a campaign spokesman, Lipsman declined several requests to be interviewed about her flip flop on Fauci.
"It is deeply unfortunate, though not surprising, that some right-wing politicians have chosen to scapegoat Dr. Fauci and other public health officials," said Aaron Fritschner, a spokesman for the Beyer campaign. "Congressman Beyer strongly opposed anti-science rhetoric and attacks on federal employees for doing their jobs during the previous administration, and he continues to be a stalwart supporter of science, and a defender of the civil service and the rule of law."
More like this story