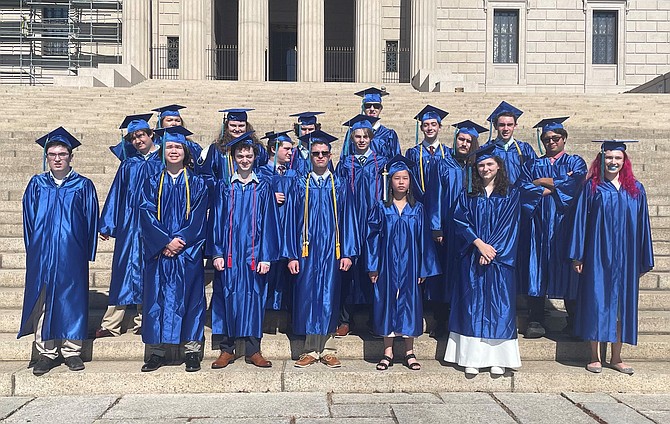 The Commonwealth Academy class of 2022 celebrated June 10 at the George Washington Masonic National Memorial following two years of scaled back ceremonies due to the pandemic.
"It is wonderful to end the year this way," said teacher Carolyne Strain. "This is the first normal graduation we have had in a few years so bringing this together for these students has been wonderful."
Commonwealth Academy is a college preparatory school that focuses on students of all learning abilities in a small classroom setting.
"I had the honor of teaching this senior class for four straight years," said Molly Shipman, chair of the English Language Arts department. "To see them persevere through all of the obstacles that have been thrown at them has been incredible."
Senior Casey Duncan celebrated graduation day with his friends.
"This has been a great year," said Casey. "Commonwealth has been especially good to me, giving me a chance to get to know these people. It has been a fantastic year full of joy and memories."
Shipman added that this class was especially inspiring.
"These students are such an amazing unit," Shipman said. "They really take care of each other and look out for each other. They are exactly the kinds of students you would hope to teach when you start your career as a teacher."