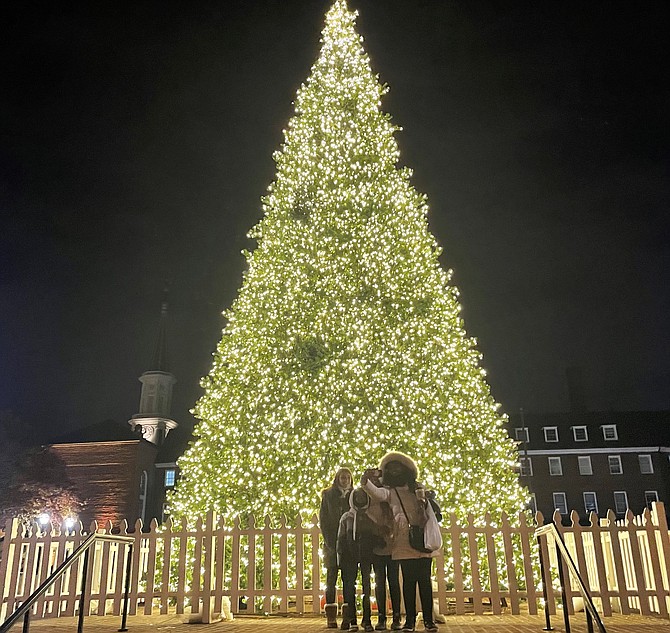 Hundreds gathered in Market Square Nov. 20 as the city welcomed the return of the lighting of the annual holiday tree.
Following last year's virtual ceremony, the enthusiastic crowd welcomed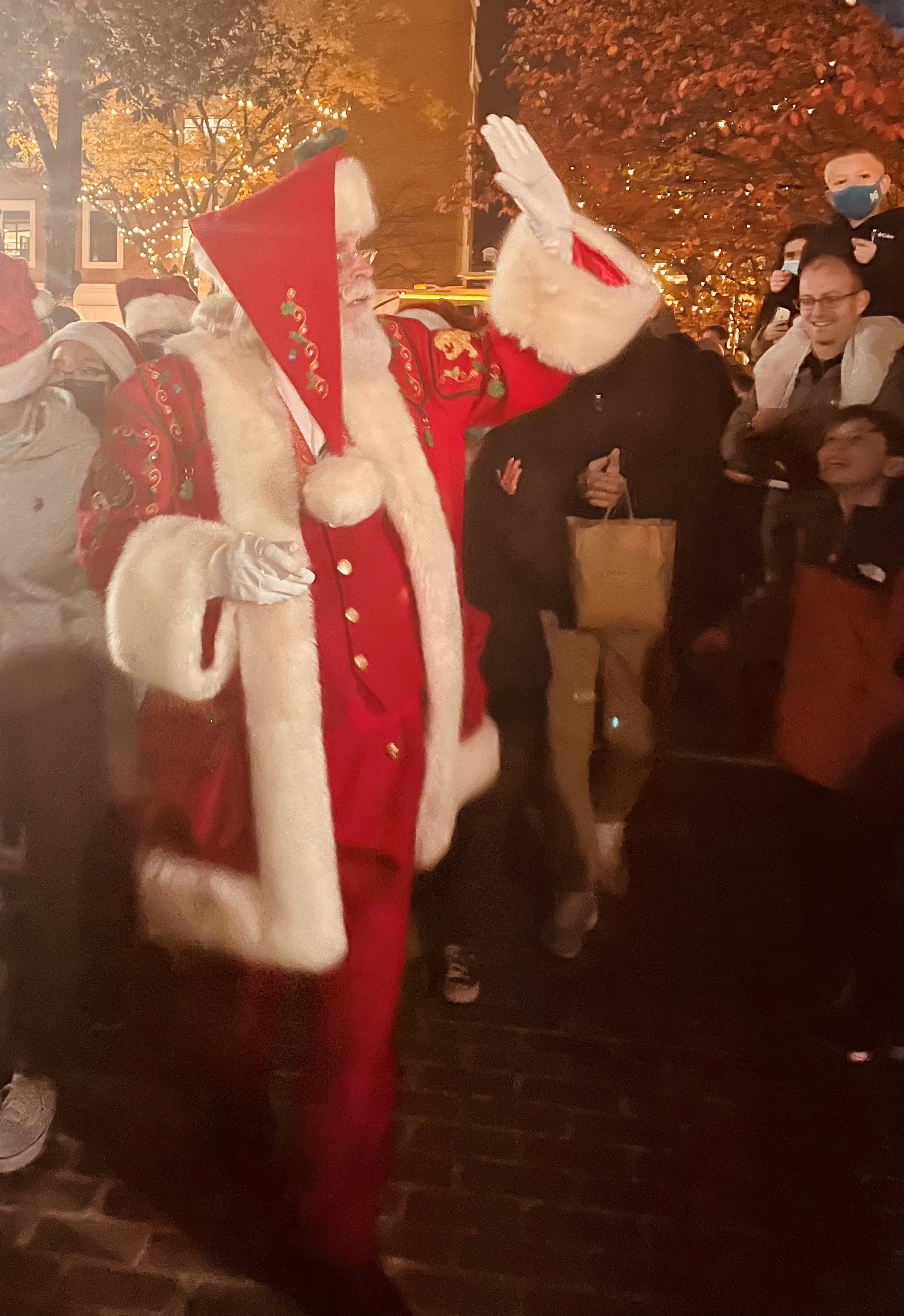 Santa waves to the crowd as he arrives for the holiday tree lighting ceremony Nov. 20 in Market Square. Santa as he arrived via the King Street Trolley wearing a custom suit in honor of the city's upcoming Scottish Walk Weekend. Bellowing Ho! Ho! Ho! as he worked his way through the crowd, Santa joined Mayor Justin Wilson and other elected officials in lighting the 40-foot tree illuminated by 38,150 LED lights.
Town Crier Ben Fiore-Walker opened the festivities and was joined by an ensemble from the Alexandria Citizens Band, who entertained with holiday music. The band, one of the oldest community bands in the country, was led by Alexandria resident Mike Evans.
As a COVID precaution, there were no official photos with Santa although more than a few selfies were taken around the jolly visitor as children of all ages gathered to kick off the holiday season.