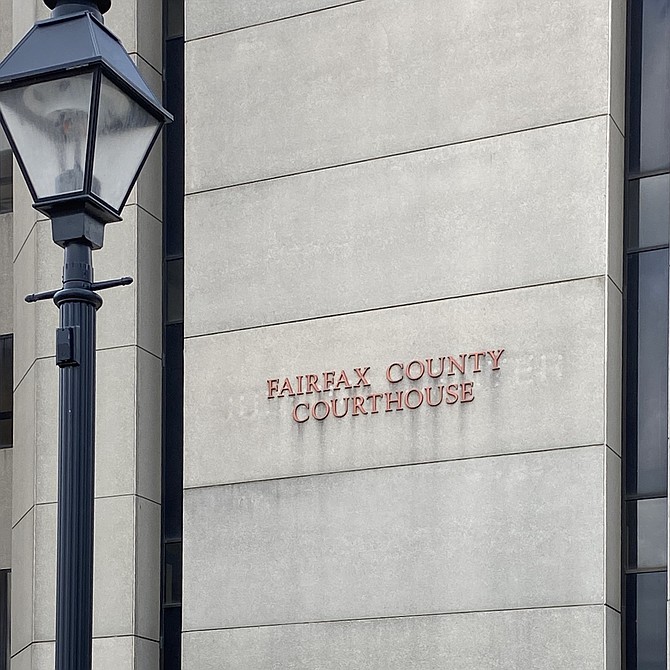 Part two of a two-part series. Link to part one.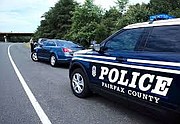 On Oct. 2, 2018, Northern Virginia Regional Gang Task Force selected DataWalk as their analytical platform to support its fight against gangs according to a headline on BUSINESS WIRE.
"The Northern Virginia Gang Task Force (NVGTF), a key agency in the front line of the fight against gangs such as the notorious MS-13, has selected DataWalk as their analytical platform to support their daily operations, collaboration, and investigative support … NVGTF members from 14 Virginia law enforcement agencies will use DataWalk to provide a secure, shared, centralized platform for analyzing data to support gang investigations, and to empower detectives to significantly extend their capabilities for doing crime analysis."
"DataWalk delivers the critical functionality needed for our operations," said Jay Lanham, Executive Director of NVGTF. "DataWalk empowers our team with new capabilities for collaboration and analysis, to increase our effectiveness, efficiency, and ability to fulfill our mission of making our region inhospitable to gang activity."
"DataWalk will enable NVGTF agents to instantly search across all their data to find people, locations, and events of interest; securely collaborate on investigations; and use advanced link charts and geospatial analysis to detect and uncover criminal patterns," according to the BUSINESS WIRE.
"DataWalk is quickly establishing its position in the law enforcement marketplace for crime-fighting software by offering a centralized repository with sophisticated analytics," said Gabe Gotthard, DataWalk C.E.O. in the 2018 BUSINESS WIRE release. "DataWalk uniquely enables organizations like the NVGTF to effectively leverage all their data to improve public safety."
IN AN INTERVIEW on Jan. 7, Lanham discussed the prior use of GangNet by the Northern Virginia Regional Gang Task Force, their selection of DataWalk as an alternate database, and DataWalk's current use status.
Lanham said that in 2018, 14 agencies were part of the task force, but since then, two have dropped out. FCPD remains one of the agencies. Lanham said while the Task Force was set up with different agencies; still, each detective only had access to their own agency's record management system in GangNet.
"We were not able to cross-reference any cases ...That is because of each individual jurisdiction's I.T. policies as far as being able to go through the firewall. … Our detectives did not have that ability to do that," Lanham said.
"Keep in mind, GangNet is a database where gang members were entered into, to add their picture, tattoos, address, those kinds of things. So basically, it was a criminal database where [detectives] could go in if they couldn't identify who was a gang member."

DataWalk, Lanham said is not a system where "we go in and enter individuals who might be associated with gangs or an admitted gang member … DataWalk is where active criminal cases would go into the system. So, for instance, a Fairfax County detective who wrote up a report as part of his criminal investigation, it could be scanned and downloaded into that system along with any photographs and phone numbers...Then DataWalk will cross-reference cases… It negates the need for detectives and investigators to cross-reference phone numbers and spend a long, long time."
According to Lanham, DataWalk is not a "system that is out of the box." "They will come in and design a system the way you need it, in the way you want it to work with a lot of systems," he said. The engineers at DataWalk sat down with detectives at the Task Force. "And our detectives told them what we needed," Lanham said. "Only our detectives on the Task Force, no other police officer in Northern Virginia, have access to anything we have except the Task Force member," said Lanham.
However, the Task Force does not have DataWalk up fully running and working because of the lack of funding. "It's made it very difficult," Lanham said. "We work with one hand tied behind our back most of the time because of our minimal funding."
Lanham said in 2002, when the Task Force was formed; it received the support of the Honorable Frank R. Wolf of Virginia's 10th Congressional District, funded with earmarked grants through the Byrne Memorial Justice Assistance Grant (J.A.G.) Program. "Suddenly, in 2013, all the funding went away. We had a $3 million budget...Now it's just law enforcement. Each police agency contributes $25,000 to the budget…We get no money from the state government or the federal government."
According to DataWalk: It is a link analysis software platform to connect numerous large data sets, both external and internal, into a single repository for fast visual analysis. DataWalk enables data-intensive organizations to blend all desired data from various internal and external sources into a unified view, such that they can instantly search, visualize, and collaboratively analyze all of their data through a comprehensive set of simple visual tools.
"We haven't been able to get it to where we need it to be at this point because of funding. In essence, Task Force funding went from $3 million in 2013 to $300,000 in 2020," Lanham said.
Fairfax County Police Department currently uses I/LEADS, the Intergraph Law Enforcement Automated Data System, as it has been for some time, learned Kofi Annan, president of The Activated People in early Jan. 2021. Concerned about the Department's or the Task Force's use of I/LEADS or other databases and their criteria for labeling area residents "gang members," Annan said, "There is still a need for greater transparency and due process."
ON JAN. 8, Lieutenant Colonel Thomas "Tom" Ryan, Deputy Chief of Police for Administration for the Fairfax County Police Department, said in an email to Annan, "The entry criteria have not been reviewed or updated by our Department in quite some time, and I agree there are aspects of it that can and should be changed. I have had discussions with our Gang Unit, and they fully support this effort. We will begin work on tightening up our entry criteria and will provide you a copy to review when this is completed."
According to Fairfax County Internal Audit Office, I/LEADS (the Intergraph Law Enforcement Automated Data System), "Is a comprehensive records management software package from Intergraph, Inc., to provide integrated, comprehensive management and processing of the many types of data used by the Department, such as citation, accident, arrest, and incident data. It tracks FCPD's compliance with the many federal and state requirements and regulations and interfaces with systems used by other divisions of the criminal justice system, such as the Fairfax County Sheriff, the Commonwealth of Virginia courts, and with National Capital Region Law Enforcement Information Exchange (N.C.R. LInX)."
Gang Task Force Members
While 16 jurisdictions originally comprised the Northern Virginia Gang Task Force, Ray Lanham said there are 12 as of Jan. 11, 2021. Most recently, the City of Alexandria and City of Falls Church withdrew because of "funding problems," and the Town of Dumfries and Town of Warrenton, Lanham said, withdrew before he arrived at the Gang Task Force. He did not know why they withdrew.
1) Arlington County
2) City of Fairfax
3) Fairfax County
4) Fauquier County
5) Town of Herndon
6) Town of Leesburg
7) Loudoun County
8) Manassas City
9) Manassas Park
10) Prince William County
11) Town of Vienna
12) Virginia State Police