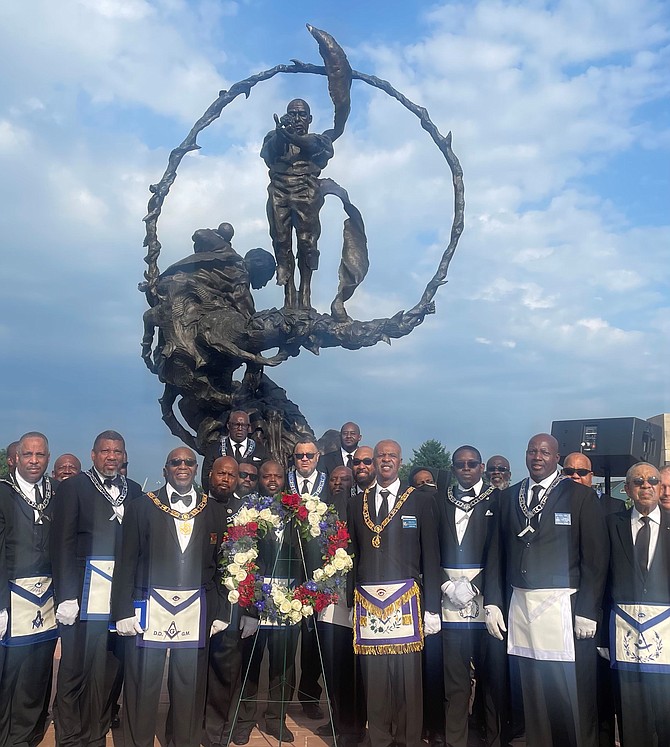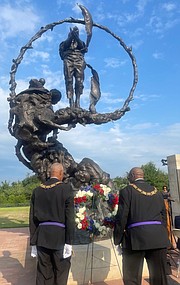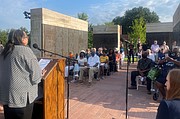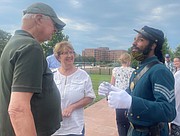 They were fleeing the bondage of slavery. During the Civil War, thousands of African Americans flocked to Alexandria, but with living conditions crowded and people arriving sick, many died from disease and deprivation.
In 1864, after hundreds had died, the Superintendent of Contrabands, as the freedmen were known, ordered that a property on the southern edge of town be confiscated for use as a cemetery. An estimated 1,800 African Americans were buried in the cemetery before the last burial took place in January of 1869.
With the federal government abandoning the property, it fell into disrepair and neglect. It would take nearly 130 years for the significance of the property to be recognized. On July 24, a wreath laying officially dedicated the historic Contrabands and Freedmen Cemetery's inclusion in the national African American Civil Rights Network.
"The National Park Service is honored to be a part of the African American Civil Rights Network," said Charles Cuvelier, Park Superintendent of the George Washington Memorial Parkway. "This memorial is about connecting people to places on the landscape, which is really the tapestry and fabric of telling our stories and honoring our heritage through those who have lived experiences today and life experiences of those who have passed before us."
The African American Civil Rights Network is a collection of 57 historic resources that commemorate, honor and interpret the nation's Civil Rights Movement and the continuing struggle for racial equality. The Contrabands and Freedmen Cemetery is the oldest and first site in Virginia to be added to the network.
When the U.S. Army established the burial ground for contrabands and freedmen, it became one of the few final resting places of its kind in the country. Shortly after, the cemetery became the site of Alexandria's first known Civil Rights demonstration.
Following the burial of 118 U.S. Colored Troops in the Contrabands and Freedmen Cemetery, U.S. Colored Troops protested and petitioned for their fellow soldiers' right to be buried at what is today Alexandria National Cemetery. As a result of their action, the soldiers were reburied in Alexandria National Cemetery.
The July 24, 2021 dedication included a wreath laying by the 31st Masonic District, a reading by a representative of the United States Colored Troops, and remarks by Reverend Taft Quincey Heatley and Audrey Davis, Director of the Alexandria Black History Museum.
"We are so proud to be honored by the National Park Service and to be the first Virginia site included with the Civil Rights Network," Davis said. "It is so important to us that people are now recognizing the petition as one of the earliest Civil Rights actions in Alexandria. While it is not the earliest, it is a very, very important organized fight for Civil Rights by African Americans and we are very proud of that."
The Contrabands and Freedmen Cemetery Memorial is located at 1001 S. Washington St.