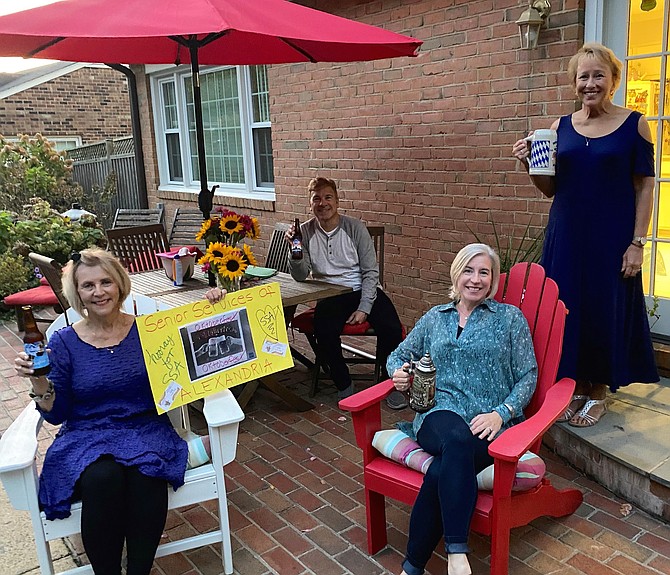 Senior Services of Alexandria went virtual as it held its 9th annual Oktoberfest on Oct. 15 with supporters across the city hosting small in-home gatherings in support of SSA programs.
SSA board members Kerry Donley, Karen Skeens and Maribeth Bersani spearheaded the event, which featured a virtual tastings tour of Port City Brewery, the location of past SSA Oktoberfest events, along with a trivia contest and prizes for best authentic German outfits and beer steins.
Earlier that afternoon, ticket holders picked up four-packs of Port City beer, soft pretzels and cheese dip at the Port City parking lot to consume that evening as part of the virtual fundraiser.
"Everyone at SSA would like to give a big thank you to all who joined us for our first virtual Oktoberfest," said SSA Executive Director Mary Lee Anderson. "The night would not have been possible without the support and generosity of everyone in attendance."