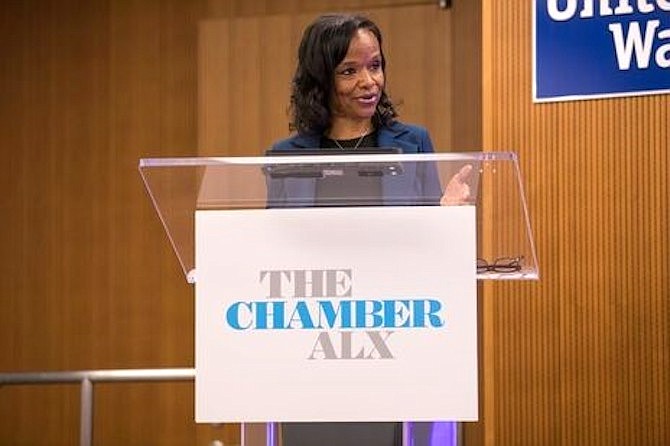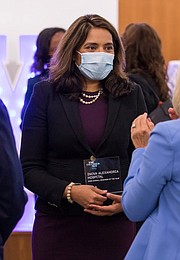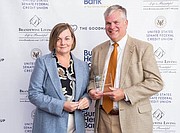 Campagna Center president and CEO Tammy Mann was honored by the Alexandria Chamber of Commerce as the Business Leader of the Year at the Oct. 1, 2020 Best in Business Awards. The hybrid ceremony celebrated INOVA Alexandria Hospital as the Overall Business of the Year.
"While our Best in Business Awards may look a little different this year, our goal remains the same: to honor and celebrate the businesses that make Alexandria the best place to work and live," said Chamber president and CEO Joe Haggerty.
The ceremony was attended virtually by supporters and guests with honorees gathering in person with social distancing protocols in place.
The 2020 Best in Business honorees include: Business Leader of the Year – Tammy Mann of The Campagna Center; Rising Star – Del Ray Psych & Wellness; Nonprofit/Association – Volunteer Alexandria; Small Business of the Year – Mekanic; Medium Business of the Year – Focus Data Solutions; Large Business of the Year – Bonaventure; Overall Business of the Year – INOVA Alexandria Hospital. https://www.thechamberalx.com/