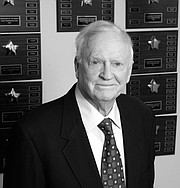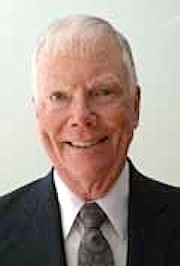 Capt. Eugene "Red" McDaniel (ret.), a Vietnam veteran considered one of the most brutalized prisoners of war during six years of captivity, will be the keynote speaker at the annual Friendship Veterans Fire Engine Association Breakfast Feb. 17 at the Alexandria Westin Hotel.
The breakfast kicks off the city's George Washington Birthday Parade Day events, which includes the Armed Forces Community Covenant Ceremony followed by the nation's largest George Washington Birthday parade.
Joining McDaniel at the breakfast will be parade Grand Marshal Rear Admiral Robert Shumaker (ret.) a fighter pilot and Vietnam veteran who spent eight years in captivity after being shot down over North Vietnam.
McDaniel was named a 2019 Living Legend of Alexandria and is the author "Scars and Stripes," which recounts his time in captivity. That captivity began on May 19, 1967, when McDaniel's A-6 Intruder aircraft was shot down over North Vietnam. He was captured and held captive in the infamous "Hanoi Hilton" prison and eventually released on March 4, 1973.
Following his military retirement, McDaniel and his family settled in the Mount Vernon section of Alexandria. It was during this time that he founded the Alexandria-based American Defense Institute, a nonprofit organization to increase public awareness among young adults for the need for a strong national defense. Still active today, ADI provides citizen education and leadership training for young Americans. Its POW Awareness Program focuses public attention on American servicemen who are still missing in Southeast Asia.
In 1994, McDaniel helped found Adult Companion Care, (now known as ACCfamily, Inc.), which provides home health care services throughout the Washington area.
Among the many honors for Shumaker are the Distinguished Graduate Award from the United States Naval Academy and the Lone Sailor Award, which he was awarded along with Senator John Glenn. His own POW experience has been documented in the book "Defiant" by Alvin Townley.

For more information or to purchase tickets to the breakfast, visit www.friendshipfireco.org.