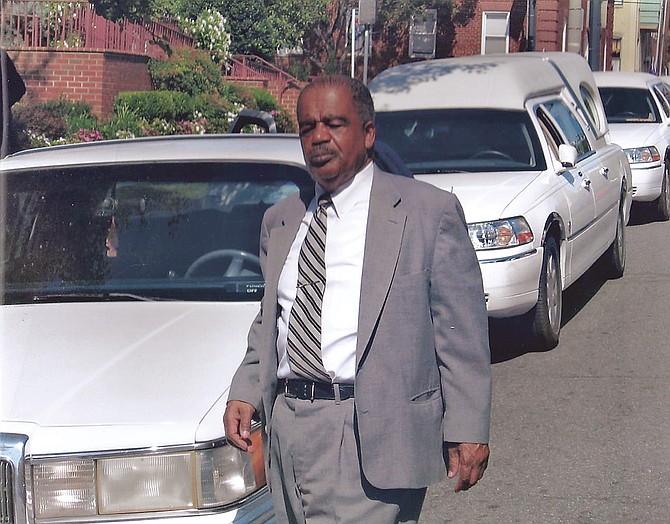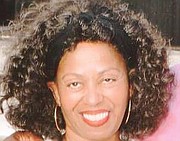 Many African Americans in Alexandria, Virginia, fondly remember Phillip Bell by his nickname "Chick." He owned Lewis Funeral Home at 311 North Patrick Street. Phillip ran a professional funeral business for many years on Wolfe and Patrick Streets. He knew most of the African Americans in Alexandria and they too knew him. Since Chick was a native Alexandrian, most of the old timers would seek out his service in their time of need. He worked with grieving families who could and could not afford to bury their loved ones.
Lewis Funeral Home was a family business. Chick started in the funeral business after he returned from the military in the 1950s. He worked with his uncle Lloyd Lewis who owned a funeral home at 800 Wolfe Street. Lloyd received his mortuary training in New York from the American Academy of Funeral Services in the 1920s, and after gaining valuable experience from his uncle, Chick decided to study in New York at the same Academy that his uncle attended.
In March 1956, Chick graduated from the Academy with a mortuary science degree. The class of 1956 had 23 graduates and only four were black, including one black woman. The class also had one white female.
After returning from the Academy, Chick worked closely with his uncle, taking on more responsibilities. However, in the 1960s his uncle's health started to decline. The uncle sold the business to his nephew and died the following year in 1967. Chick continued the family business with the help of his daughter, Winona, who provided administrative assistance and ran errands for her dad.
After Winona completed her undergrad degree, she decided to attend the same Academy as her great-uncle and her father.
In September 1976, Winona graduated from the American Academy-McAllister Institute of Funeral Service. Unlike her dad's graduating class, her class had 69 graduates with fifty percent black and a third of the graduates were women. Winona returned home to work with her father. In the 1980s, Chick and his daughter moved Lewis Funeral Home from Wolfe Street to 311 North Patrick Street. They continued to provide great service to their customers until Chick sold the business in the mid-1990s; he managed the business until he started a new business.
After leaving the Lewis Funeral Home in Alexandria, Chick and his daughter opened another family funeral business in 2009 in Maryland called Phillip Bell Sr. & Winona Morrissette-Johnson Funeral Services, P. A. Just like the old days, Chick and his daughter continued to provide funeral services to the families in Alexandria.
Many African Americans from Alexandria went to Washington, D.C. for services during the years of segregation. Grace Bell was one of those women who gave birth in 1932 to her son, Phillip Bell in Washington, D.C. Phillip grew up in Alexandria and married Phyllis Mae Diggs on February 28, 1953 at Roberts United Methodist Church. They had three children.
On June 2, 2015, Phillip Bell Sr. died. His daughter, Winona, continues her father's legacy in providing outstanding service to her customers.
My family used Winona's service when my mother died in February 2019. The service was excellent and professionally handled every step of the way. She stayed in touch with us long after the funeral service. Yes, Phillip trained his daughter well. It was not just about the business, but how she helps those dealing with the loss of their loved ones.
Char McCargo Bah is a published author, freelance writer, independent historian, genealogist and a Living Legend of Alexandria. She maintains two blogs, http://www.theotheralexandria.com and http://www.findingthingsforu.com.