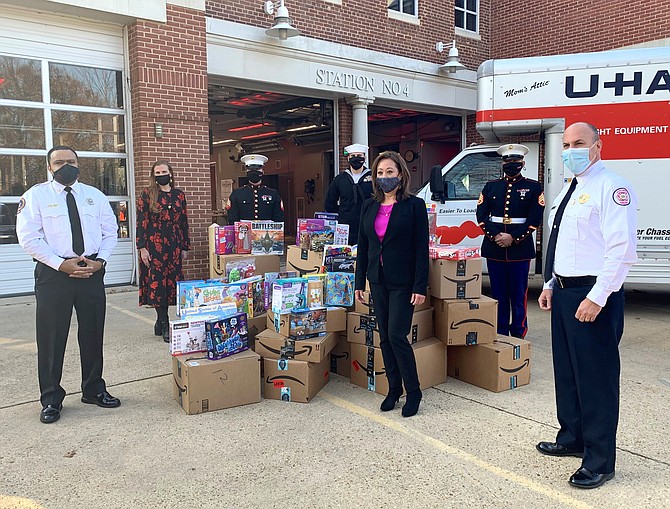 Alexandria Fire Chief Corey Smedley was on hand at AFD headquarters Dec. 10 to receive more than 2,000 toys collected as part of the U.S. Marine Corps' annual Toys for Tots campaign.
The toys were collected as part of a Seven Weeks of Giving campaign by the Alexandria-based AFCEA DC. The organization is part of AFCEA International, formerly known as the Armed Forces Communications and Electronics Association, which focuses on the Department of Defense, the federal intelligence community, national security and military health related agencies.
COVID-19 restrictions prevented AFCEA DC from hosting their annual Winter Gala, which supports the U.S. Marines Toys for Tots Foundation program. Still committed to the program, they created a Seven Weeks of Giving campaign with a goal of distributing 5,000 toys for children around the region.
Donations surpassed last year's, with AFCEA DC collecting more than $60,000 worth of toys. More than 2,000 toys were dropped off at AFD headquarters, which will be distributing the presents to underserved children across the city.