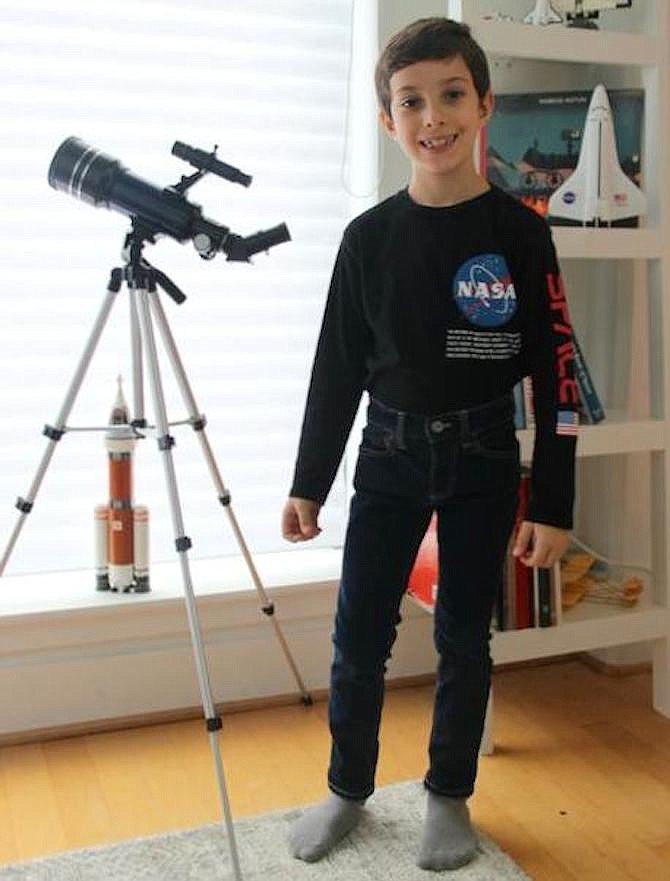 For all those who hold a fascination with outer space, the chance to ask a question to an astronaut on the International Space Station is beyond their wildest dreams.
Not for Lyles-Crouch Traditional Academy second grader Andras Jacobson, who is one of just a handful of children from across the United States about to get the chance to quiz their heroes.
On Dec. 3, during a NASA live streaming event, a question he submitted as part of a nationwide competition is expected to be answered by astronaut Victor Glover broadcasting from the International Space Station, 240 miles above earth.
According to his mother, Judit Csonka, her son's question relates to the muscular system in space. Last week, the astronauts were conducting a human research study observing their muscular system in space.
Andras said he is thinking about becoming an astronaut but "is not sure yet."
"I am very interested in space and specifically if there is life anywhere else in space."
When he got the news his question had been selected he said he felt, "excited and very happy. I could not believe that I was chosen from thousands of people."
"Here on Earth I know how our muscles act, but in space it may act differently. I am also interested in the human body."
You can tune in to NASA's programming at 12:30 p.m beginning with a pre-show so students can learn more about Glover and his collaboration with the Smithsonian before the livestream from space.
The entire show will be broadcast on the STEM in 30 and Air and Space Facebook page and the livestream from space can also be viewed on the NASA website.
Proud Lyles-Crouch Principal Dr. Patricia Zissios said, "As educators, we use platitudes with children to 'reach for the stars' and 'the sky's the limit,' never knowing what impact those phrases may actually have on our students. Well, at Lyles-Crouch Traditional Academy, second grader, Andras, took his natural inquisitiveness about the impact of weightlessness on the muscle strength of a human body to the real experts: NASA astronauts in space.
"Andras exemplifies critical thinking and scientific inquiry through the use of primary sources at its best. I am so proud of our own LCTA Lion."