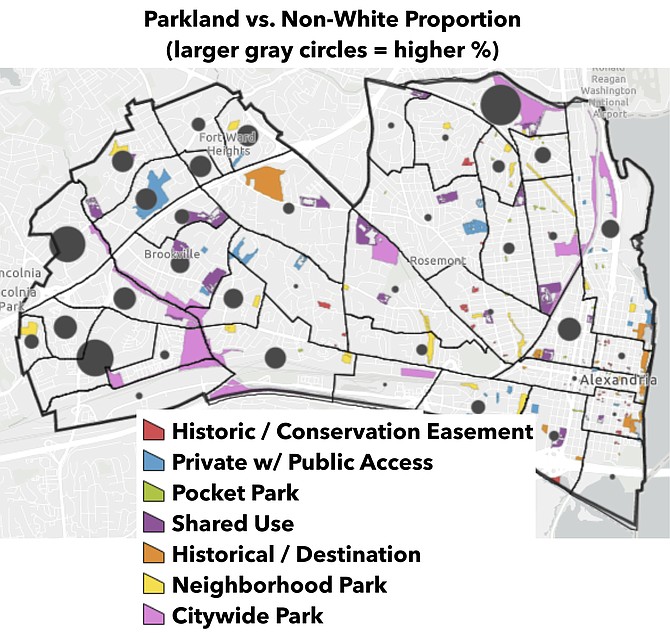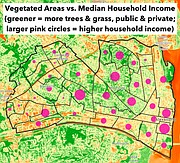 Related to an ongoing initiative to overhaul the city's environmental policies, the Planning Commission will consider enhancements to the city's regulations for open space in new development next Tuesday, June 4.
Creating open space through private development is important "for its ability to relieve pressure on the public parks system," said Karl Mortiz, the city's planning director. Private development generates open space both on- and off-site, the latter through land and/or monetary contributions.
At a joint meeting on Monday, May 20, planning staff, the Environmental Policy Commission and the Park and Recreation Commission discussed how the city should define open space going into the future.
"It can't just be the leftover space on a parcel after the development has been planned. It needs to be intentional and … an important part of the site," said Moritz, summing up the commissioners' consensus opinion.
The city should think "of open space as a continuum," said Planning Commissioner Stephen Koenig. A "high-capacity" public park might exemplify one end, and a "small back yard," "single balcony" or "small shared spaced on the rooftop" the other.
He said, "We should be actively looking to design excellent open space everywhere we possibly could: on the ground plane and on every aspect of the building."
Whereas most building rooftops are currently bare or covered with large machinery, he thinks the city might require that some large percentage of that displaced ground space go to some intentional open space or environmental purpose: for example, stormwater management, power generation, accessible space for people, etc.
Planning Commissioner David Brown took a slightly different view, saying: "My general attitude is that the regulatory goal ought to be oriented more toward the ground than off-the-ground, because developers have their own economic incentives to make their buildings as attractive as possible," such as by providing private rooftop recreation areas.
Planning Commission Chair Nathan Macek says he wants to consider flexible open space guidelines for higher-density development near mass transit. It might be appropriate to require less open space on a parcel near a Metro station than on a parcel farther away, he said.
On the other hand, Planning Commissioner Melissa McMahon worries about "death by a thousand cuts: this pressure that we have in ever instance to cut back on open space or to make an exception on how much should be above grade because of the constraints. I agree … that our most densely developable areas that are near transit should be used as efficiently as possible." But she wants more structured expectations so that parties involved can make a more "calculated" trade-off decision upfront.
Unlike a public park, not everyone has access to a multifamily building's amenities.
Asked to what extent socio-economic considerations have played into the public dialogue about open space, Environmental Policy Commission chair Jim Kapsis said: "One of EPC's goals in this process has been to … prioritize publicly accessible, ground level open space because it is open to all regardless of socio-economic status and provides the most opportunities to create green, environmentally friendly spaces. That's not to say that there is not a role to play for other kinds of open space, like green roofs, but it's a question of prioritization." Further, "there is currently no city rule that says that open space has to be green. A rooftop pool or tennis court could be considered open space, for example."