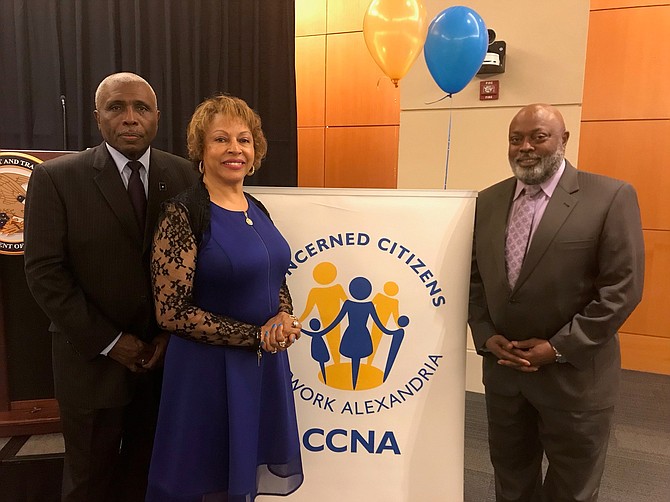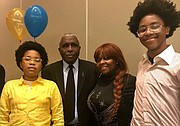 The Concerned Citizens Network of Alexandria celebrated its 10th anniversary with a reception April 18 at the U.S. Patent and Trademark Office.
CCNA was founded in 2009 by Gwendolyn H. Lewis in response to a Washington Post article which identified T.C. Williams High School as one of the lowest performing schools in the state and with the highest dropout rates.
Lewis set out to create a community-wide effort to increase student achievement and reduce the dropout rates in Alexandria City Public Schools. CCNA uses three major programs in its outreach to schools, parents, students and families: Reach & Rise for Excellence (RARE); Parent Engagement; and Community Forums.
The 10th anniversary celebration featured the testimonies of students participating in the RARE program as well as remarks from current and former board members.
Lewis was honored for her 10 years of service to the organization and Gwendolyn Day-Fuller was recognized for her years of support to the organization.
See www.ccnalexandria.org.