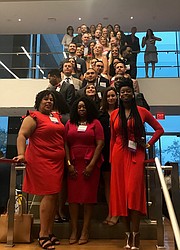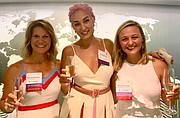 The Alexandria Chamber of Commerce honored the city's emerging business leaders at the 2019 40 Under 40 awards celebration July 11 at the United Way Worldwide Headquarters.
More than 250 people turned out for the event, which was sponsored by Beyer Subaru. Now in its fourth year, the 40 under 40 program recognizes top men and women under the age of 40 who are engaged in a variety of fields including business, technology, nonprofit management, civic life, public service, education and the arts.
The 40 under 40 program is the cornerstone of the Young Leaders Network, which features additional networking opportunities for all 160 honorees and future applicants to expand and strengthen their networks.
The 2019 class is comprised of 21 women, has an average age of 36 and has collectively earned nearly 70 post-secondary education degrees and certificates.
See www.alexchamber.com