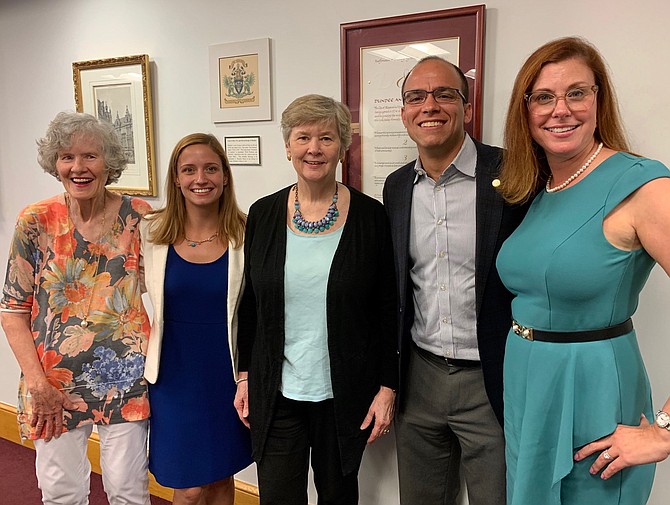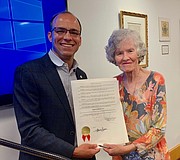 The Alexandria Commission on Aging and Goodwin House Alexandria co-hosted a community event July 30 at City Hall to highlight the city's Dementia-Friendly Alexandria initiative.
Held in the Sister Cities Conference Room, Mayor Justin Wilson presented a proclamation to Commission on Aging chair Jane King. Speakers and attendees included Mary Lee Anderson, executive director of Senior Services Alexandria, Jacqueline Barbarito, Assisted Living Administrator at Goodwin House, and Melissa Andrews, president and CEO of Leading Age Virginia.
Dementia-Friendly Alexandria aims to educate the community about dementia: how it affects people, how to support caregivers and how everyday individuals can make a difference in the lives of people living with the disease.
According to the Alzheimer's Association, an estimated 5.8 million Americans of all ages — 5.6 million of whom are older than 65 — are living with Alzheimer's, the most common type of dementia. Nearly 60 percent of people with dementia have not had to move homes as a result, or have moved within the same community, and one in seven live alone.
Dementia Friendly Alexandria is part of Dementia-Friendly America, a national network of communities, organizations and individuals seeking to ensure that communities across the country are equipped to support people living with dementia and their caregivers. Alexandria joins more than 200 cities in 40 states that are going through the process of becoming dementia-friendly.
See www.seniorservicesalex.org.