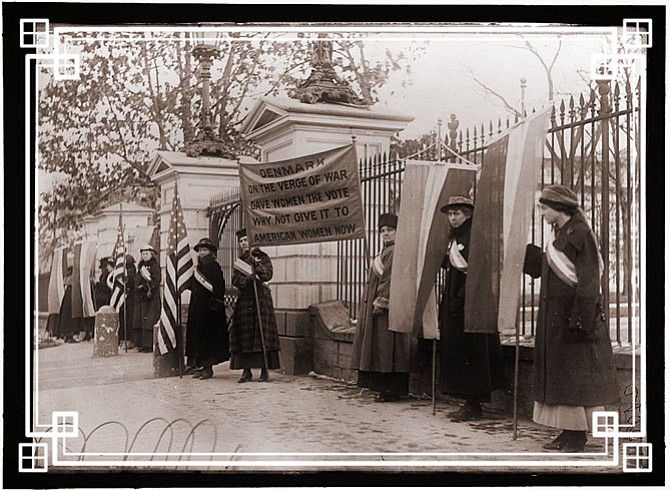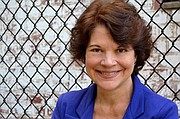 Playwright Ann Timmons will be presenting the world premiere reading of her play, "It's My Party!," as part of Pipeline Playwrights' second-annual play reading series on Monday, March 26, at 7:30 p.m. at MetroStage in Alexandria.
"It's My Party!," directed by Catherine Tripp, explores what happens when two different factions ignite political change using very different tactics. This play reveals competing strategies, daring stunts, and bitter rivalries that propelled the suffragists' fight for the 19th Amendment. Using modern vernacular for some characters, the language highlights the generational and philosophical split between and within the two major factions.
According to Timmons, "'It's My Party!' is a play about the two primary groups of American women who crusaded for the passage of the suffrage amendment (19th Amendment) in the early 20th century. Their strategies are wildly divergent, based on different understandings of how to best accomplish this," she said.
"The National Woman's Party represents the 'radical' wing headed by Alice Paul, who adopted techniques of the militant suffragists in England led by Emmeline Pankhurst. The National American Women's Suffrage Association is the larger, more mainstream group led by Carrie Chapman Catt, and it prefers to work within the existing system," she said.
She continued: "The play presents the ways leaders of these groups help and hinder each other in pursuit of their shared goal. At a time when women are struggling to gain any political power in the U.S., it fascinates me that these women manage to keep their 'eyes on the prize' and not be distracted by forces (internal as well as external) trying to pit them against each other and neutralize their argument."
She said she loves writing historical plays and immersing herself in the research of a given period. "The past has so much to teach us. I felt this particular fight, with its tremendously partisan nature, resonated with today's political movements, where factions often splinter over specifics and litmus tests abound," she said.
"But the challenge is, of course, tearing myself away from the research and creating a framework for the story that modern audiences can relate to. How to put the specific situation of the Suffrage fight from 1913-1919 in context, while creating a world that is relevant and entertaining. As opposed to an illustrated history lesson," she said.
She continued: "I hope audiences will see the connections between what the suffragists did to win the vote and what women and minorities are doing today to win seats at the table. This story shows different tools these women used as they spoke truth to power and accomplished an important goal. I would love to see the stories of Alice, Lucy, Carrie and the other heroic women inspire new audiences to keep fighting the good fight."
Pipeline Playwrights is a group of women playwrights based in Northern Virginia, working together to support, present, and promote each other's work with the goal of moving their plays into the local and national theater pipeline. Each of the current Pipeline Playwrights — Jean Koppen, Ann Timmons, Nicole Burton, and Patricia Connelly — is presenting a reading of a new full-length play in the 2018 spring reading series at MetroStage.
Timmons will be presenting "It's My Party!" on Monday, March 26, 2018 at 7:30 p.m. at MetroStage. The venue is located at 1201 North Royal St. After the reading, enjoy refreshments and informal conversation with the playwright and actors.