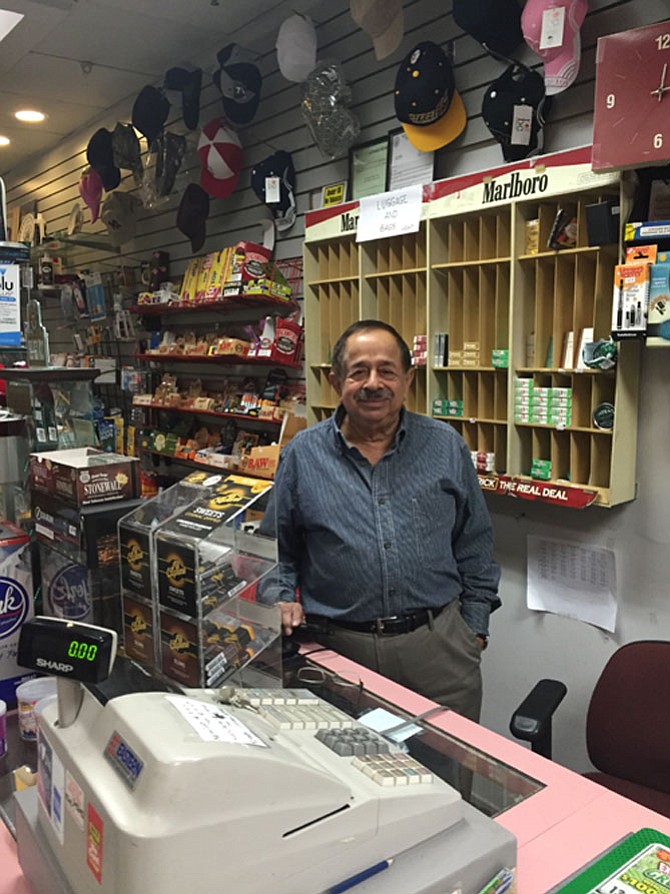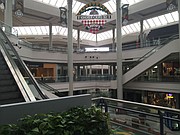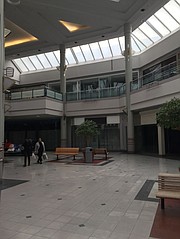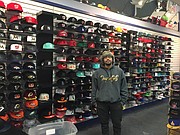 After a long battle with vacancy, Alexandria's Landmark Mall has died. As part of a nationwide series of closures, Macy's announced on Jan. 4 that its Landmark Mall location will close this year. While development of the mall has long been gridlocked, according to city officials, the redevelopment of Landmark Mall could finally be underway.
"Today is a milestone," said Stephanie Landrum, president and CEO of the Alexandria Economic Development Partnership (AEDP). "Now we have development entirely controlling the site. It's sad to see Macy's go, but it makes the project easier.
Plans for a redeveloped Landmark Mall will reshape the area into the more contemporary open-air retail plaza design found at the Mosaic District in Fairfax or planned for the Ballston Mall redevelopment in Arlington. According to Landrum, the Howard Hughes Corporation bought the Macy's property and is currently developing a timeline to begin development with hopes to have shovels in the ground soon. Sears, the final department store remaining at the mall, has made no announcements regarding closures, but store owners at Landmark Mall say they have been told that they will need to vacate the mall by Jan. 31.
"We sent people to talk to retailers in the mall," said Landrum. "A lot of them were enjoying lower rents, and now they're figuring out how to move into market rate [retail space]."
"It's really exciting," said Councilwoman Redella "Del" Pepper. "It looks like things have a better chance of moving forward. We've waited for any kind of movement. This is exciting."
Few of the store owners in Landmark Mall were particularly surprised about the closure. The mall currently looks more like the one from the movie Dawn of the Dead than Tysons Corner. The center of Landmark Mall is checkered with a variety of niche stores, bookended by Sears and Macy's at either end of the mall. But there's more shuttered storefronts than open ones. Long hallways at the facility are completely abandoned.
Richard Taylor remembers a very different Landmark Mall. His Landmark mall of the 1970s was vibrant and bustling with activity. He used to visit the mall all the time when he was young, before he ever dreamed of owning a store there. Now, his Fashion Mechanics is one of the last retail holdouts at Landmark Mall.
"Back in the day, it was like Tysons is now," said Taylor. "It was busy."
Fashion Mechanics is one of the new startups that moved in two years ago to take advantage of the low rents.
"The price was low, but it fits," said Taylor. "It's a pretty laid back mall."
Taylor said his favorite thing in the mall was the playspace near the front of his store.
"This is amazing," Taylor said, pointing down to the playground at the center of the bottom floor. "It's a great place to bring the kids. I've never seen another mall have something like this, and I think every mall should."
Now, Taylor is looking at moving to Spotsylvania or Manassas.
Like Taylor, Carlos Dominguez opened City Cap with a friend four years ago to take advantage of the lower rents. The two of them worked at a kiosk in the mall five years ago. Dominguez said they looked around and noticed there were no clothing stores other than the major chain stores, so they pitched their idea to the mall owners and were able to get their store opened.
Dominguez said City Cap has another store in Fair Oaks, and that they had been bracing for this close for a while.
"It wasn't really a surprise," said Dominguez. "Once the main chains started leaving we had a pretty good idea of what was coming."
While the location was perfect and the store drew in business from D.C. and Maryland, Dominqgez said their main customers were people who'd come to the mall specifically to see them.
"It's been bad here," said Dominguez. "There's been almost no foot traffic."
Dominguez, 25, says he has an attachment to Landmark Mall and that he'll be sad to see it go.
"I spend my 20's here," said Dominguez. "This was our first time starting a business. It was the right place and the right time, with super low rents. But it gets super lonely sometimes. It's depressing, seeing all of the emptiness and the lost potential."
Other stores facing the mall's closure have been longtime community fixtures. Ellen's Boutique, owned and operated by Pastor June Ellen Thrash, has been in Landmark Mall for 10 years. The consignment store moved to Landmark from a location on Duke Street and was successful in the new space. Thrash said she enjoyed being at Landmark Mall and that she's going to miss it. Once the mall closes, Thrash doesn't know what will come next but she doesn't plan to stop working. She's looking at Manassas and Springfield, but said she'd prefer to stay in Alexandria.
"This is all I know," said Thrash, currently 72 who started working retail at 17. "I'm so grateful to God for the time I was allowed to rent here at Landmark Mall."
Thrash said she isn't mad about the closing, she understands and praised the work of Mall Manager Carol Martin. Like many other retail owners, Thrash said she wished there was more notice given for retail owners.
"It was a surprise," said Tesfahun Getu, owner of Ethiopia Twice Boutique. "They gave us one month notice. Considering how many people are losing their jobs, they should have given us some consideration."
"We need more time," said Vjay Dari, owner of longtime Landmark tenant Tobacconist Essentials. "Even to move our house we would need more than one month."
Dari said business in his store was good in the beginning, years ago when the mall was still fresh, but that lately things have been rough.
"We're looking for a reasonably priced place," said Dari. "We've talked about moving to Maryland but I'm concerned about the safety … If we don't find another place, we will try to sell what we have."
Getu and a few others said they hoped that window to close would be extended a few months.
Getu has run Ethiopia Twice Boutique in Landmark Mall for nine years and two months. They started at the end of the mall near Sears, but as more stores were shuttered six months ago they were forced to move closer to the other retail. Getu said he spent a lot of money on that move, only to have to close a few months later. Now, Getu is looking around for other retail options.
"Landmark Mall needs to consider their reputation in Alexandria," said Getu. "If retailers have a bad experience, people won't come back. We work hard, but we knew Landmark would close. This experience, it has been good and bad, but you have to expect both when you run a business."
More like this story