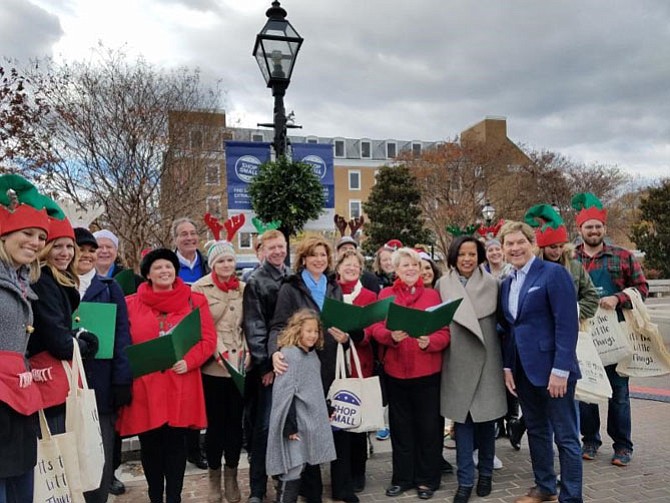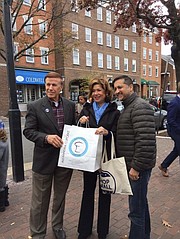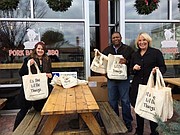 Maria Contreras-Sweet, administrator of the U.S. Small Business Administration, spent Nov. 26 in Alexandria as part of the nationwide Small Business Saturday promotion to support local businesses.
Launched by American Express in 2010, the campaign serves to promote small businesses amid the shopping frenzy of Black Friday and Cyber Monday, which tend to support major retailers.
Locally, the Alexandria Chamber of Commerce, Visit Alexandria and the Small Business Development Center joined forces to encourage shoppers to patronize Alexandria businesses by handing out 250 shopping bags printed with "It's the Little Things" and containing maps, coupons and prizes donated by the business community.
Contreras-Sweet visited several businesses along King Street, meeting with Alexandria Cupcake owner Adnan Hamidi before having lunch at Sonoma Cellar.
"It was a real privilege to meet Maria Contreras-Sweet on Small Business Saturday," said Hamidi, whose bakery was recently named Small Business of the Year by the Chamber of Commerce. "I truly appreciate Ms. Sweet's visit to Old Town. She took a genuine interest in my business and community involvement and in promoting Small Business Saturday."
Nationwide, more than 112 million shoppers patronized small businesses, setting a new record for the retail event. According to the Post-Small Business Saturday Consumer Insights Survey from the National Federation of Independent Business and American Express, this represents a 13 percent increase over 2015.
Additionally, 72 percent of U.S. consumers are aware of Small Business Saturday, up from 70 percent the previous year.
"I look forward to reaching out to Ms. Sweet in the future for further business development and promotion of all small businesses in Alexandria," Hamidi added. "After all, small businesses are the backbone of our great community."