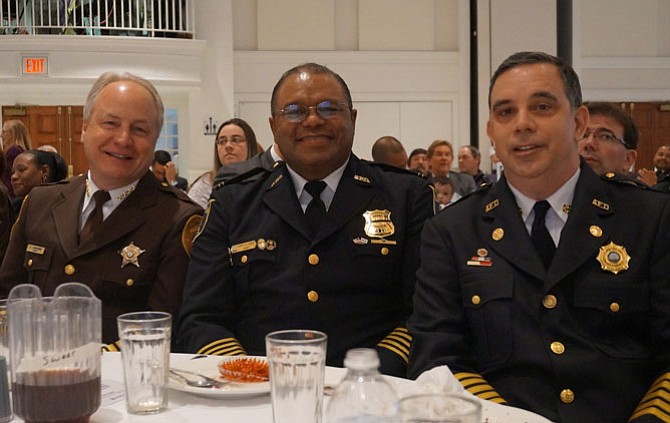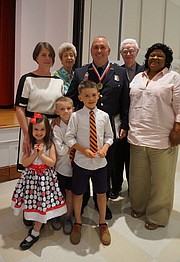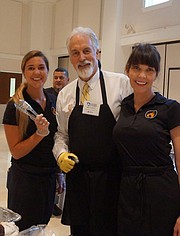 The Alexandria Chamber of Commerce honored 16 public safety personnel for exceptional performance in the line of duty at the 29th annual Valor Awards.
Held April 30 at First Baptist Church, the ceremony also recognized police K-9s Xig Xag and Gracie.
Police officer Michael Nugent, honored with a Gold Medal for his rescue of a potential suicide victim on an overpass of I-495, was joined by his family and Mamie Doyle, a bystander who assisted Nugent at the scene.
APD officers Steve Escobar and Carlos Ronlon received Silver Medals and Assistant Fire Marshall Andrea Buchanan and APD officer Erik Nygren were honored with Bronze Medals. Additionally, four Certificates of Valor and seven Life Saving Awards were presented at the luncheon..
Alexandria resident and NBC4 news reporter Julie Carey hosted the event, which was sponsored by Inova Alexandria Hospital and catered by Sweet Fire Donna's Restaurant.