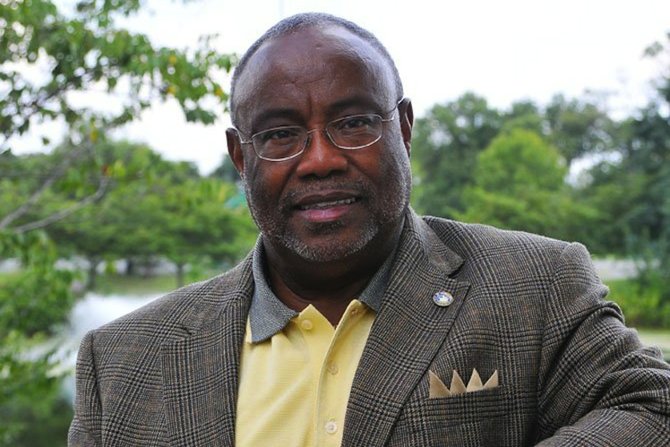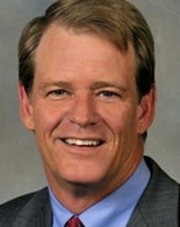 Alexandria Mayor Bill Euille may be joining the new administration of Democratic Governor-elect Terry McAuliffe in the next few weeks, leaving the city of Alexandria and opening the door to a special election for mayor early next year. Later this week, Euille will be traveling to Richmond to talk to members of the transition team about two potential jobs — one in transportation and another job that the mayor said he was not yet sure about. That's an indication that the McAuliffe team is interested in attracting the mayor, although a spokesman for the governor-elect declined to comment.
"I'm certainly intrigued by the interest on the part of the new governor to want to consider me for something, so I'm going to explore it and decide what to do after that," said Euille. "I've enjoyed being mayor and certainly would want to continue filling out my term, unless I decide that doing something in Richmond and helping out more at a statewide level is not only to my advantage but to the advantage of the citizens of Virginians."
Euille was first elected mayor in 2003, and was elected to his fourth term last year. If he resigned, a special election could be called as early as January. That would open the door to a high-stakes special election for mayor of Alexandria, a job that would probably bring a number of potential candidates. Some potential candidates are already thinking about a possible campaign.
"I would seriously consider running for mayor. Absolutely," said former Mayor Kerry Donley, who did not seek another term on City Council last year for health reasons. "My blood pressure is under control, and I'm feeling good, and I miss being part of the creation of public policy and public service."
IF EUILLE submits a letter of resignation, the Alexandria Circuit Court would issue a writ of election that would kick off the process. The parties would then have five days to select their candidates, a process that would likely involve a firehouse caucus rather than a citywide primary. The registrar's office would need two or three days to prepare ballots. Once the ballots are ready, an election date could be set as soon as three weeks to allow for absentee balloting.
"That's the earliest it could happen," said Deputy Registrar Anna Lieder.
Other than Donley, other names that are being talked about include former Republican Councilman Frank Fannon and Democratic Vice Mayor Allison Silberberg.
"I would need to give it some thought," said Silberberg. "I don't have plans at this time, but we shall see. I will give this strong consideration if Mayor Euille decides to switch gears."
Republicans say a special election offers them a dynamic that is more favorable to them than a traditional November election, when presidential elections or gubernatorial campaigns attract people to the polls who are unaware that city races are even on the ballot.
"Special elections are always a great opportunity for our candidates because it's just one thing on the ballot, so there's an opportunity to get your message out," said Chris Marston, former chairman of the Alexandria Republican City Committee. "So there aren't issues about sample ballots or who's in the president's party or who's not in the president's party."