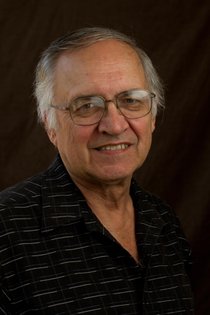 Gerald A. "Jerry" Fill
Free Lance Reporter, Connection Newspapers: 2009 to Present
B.S. Kent State University
M.P.A. The Maxwell School for Citizenship & Public Affairs, Syracuse University
Senior Analyst: U.S. Office of Management & Budget (OMB), Executive Office of the President
Deputy Associate Administrator, U.S. Environmental Protection Agency (EPA)
Special Assistant, Director of Enforcement, Drug Enforcement Administration (DEA); U.S. Department of Justice
Member, Vice Chair: Fairfax County School Board
Member, Virginia State Board of Health
Elected, Virginia State Delegate, Virginia General Assembly
Member, Vice Chair, Health Systems Agency of Northern Virginia; Chair, Certificate of Need Committee

Recent Stories

.

.

Church donates proceeds to charities.

Its mission is to help needy students with learning disabilities.
"The Gunston Hall School" foundation that donates money to financially needy students with learning disabilities, has origins going back to 1892

Tom Calhoun first opened his Calhoun Hams/Meat Market in 1980 at the Alexandria Farmers' Market at Market Square in Old Town. It continues as a mainstay of the Saturday market today.
With Puller's retirement, the race is on.
Soon after state Sen. Toddy Puller's retirement announcement, candidates for the vacated seat are already emerging.

State senator to retire at end of current session.
Calling State Senator Linda T. "Toddy" Puller's announcement to retire "bittersweet," Del. Mark Sickles explained that it is "bitter because her absence will leave a gaping void here in Richmond; sweet because nobody has done more in one life to deserve less hectic years at home with friends and family."

Former member of Congress, district supervisor.
Former Mount Vernon Supervisor and U.S. Rep. Herbert Harris died at his home in Mount Vernon on Dec. 24, 2014. He was 88 years old.