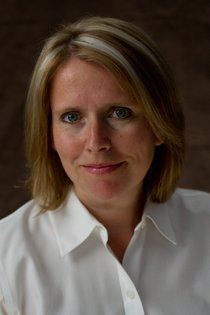 Deb Cobb is a freelance photographer specializing in editorial photography, capturing ephemeral moments and telling stories with images. Her favorite subjects to photograph are usually the subjects currently in front of her lens. With an advanced degree in International Relations and a career as a Defense Analyst, photography was a private passion until the 2010 Snomwageddon storms brought her work to the attention of the editors at the Connection. Since then her work has been regularly featured in print and on the website. She can be reached at dcobb@connectionnewspapers.com

Recent Stories
How to use Hollywood-style portrait techniques to photograph adoptable animals.
Animals at the Fairfax County Animal Shelter were given the celebrity treatment on Feb. 23 when a team from the non-profit Shelter Art Foundation taught shelter staff and volunteers how to use Hollywood-style portrait techniques to photograph their adoptable animals.
Memorial Day weekend launches boating season.
The warm holiday weekend brought the opening of boating season on the Potomac watershed and Fairfax County's inland lakes and waterways.

A famed pace Shuttle finds home in Chantilly.
The Washington area kept its eyes to the sky on Tuesday morning April 17, for a special over-flight by the Space Shuttle Discovery docked to its 747 carrier aircraft. The Discovery is moving to its new home at the Smithsonian's Steven F. Udvar-Hazy Center in Chantilly. The Discovery has flown 39 missions, spent 365 days in space, and was the longest-serving orbiter in NASA's shuttle program.

On Jan. 11, the students of the Robinson Secondary School DECA club, a chapter of an international organization aimed at preparing high school students for careers in marketing, finance, hospitality and management, held its sixth annual DECA Fashion Show, showcasing the designs and fashion-stylings of DECA members at Robinson.