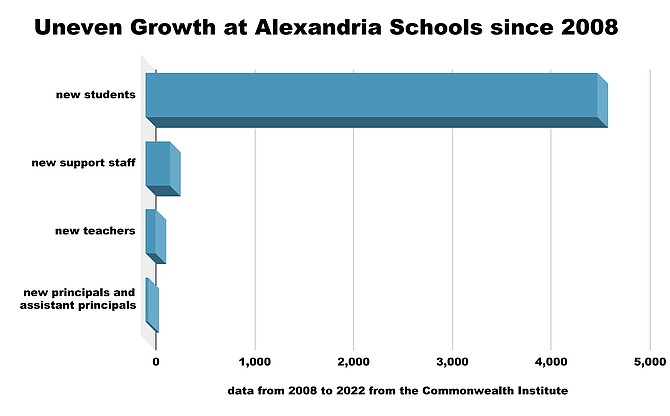 Stories this photo appears in:

Number of new teachers hasn't kept pace with surge in enrollment.
Since 2008, Alexandria schools have added more than 4,000 new students. But a new report from the Commonwealth Institute shows staffing has not kept pace. City schools have added only 100 new teachers during that time, and the number of teacher aides has actually declined by 10 positions.