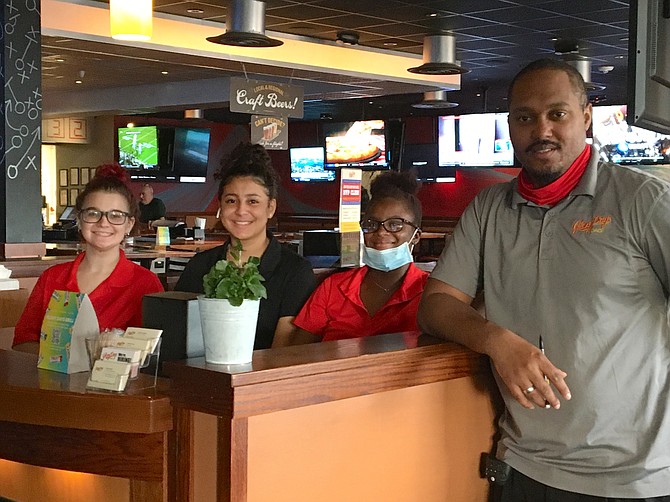 Friendly staff greet customers at the Alexandria Glory Days Grill. Right to left, manager Wilmy De Jesus, Breyana Smith-Harper, Katy Avila, and Sabrina Bullard.
Stories this photo appears in:

Outside, Inside, Catering and To-Go, It's Local
Glory Days Grill is a sports themed family-friendly American grill and bar that combines an award-winning menu of freshly prepared appetizers, entrées and sandwiches with entertainment that appeals to all ages.