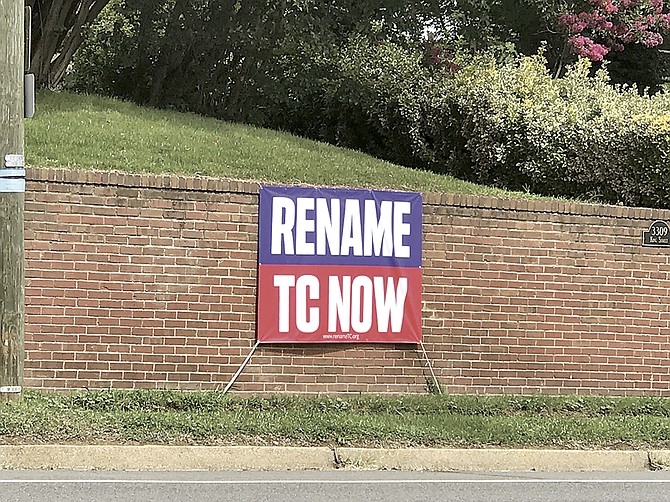 A 5-foot-by-4-foot, 20-square-foot banner near the T.C. Williams campus advocates for a more decisive approach to renaming the high school. It exceeded the Zoning Board's square footage requirements and had to be taken down.
Stories this photo appears in:

School administration to start community engagement process before December vote on name change.
Alexandria school administration is taking a different approach to ditching the T.C. Williams name, educating the community to get buy-in instead of just striking the name outright like many other school districts.