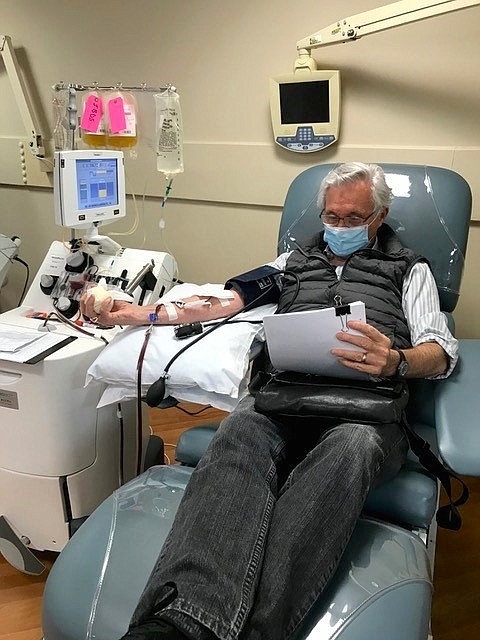 Local attorney Gregg Murphy was infected with the coronavirus, as was his wife and daughter. He has recovered and is seen donating plasma May 11 at Inova Alexandria Hospital.
Stories this photo appears in:

Life after the coronavirus.
In early March, 18-year-old Ana Murphy came down with a sinus infection. But as her symptoms persisted, her parents, Gregg and Monica Murphy, both became ill. It was then that the family began to suspect that this was not a normal seasonal virus.