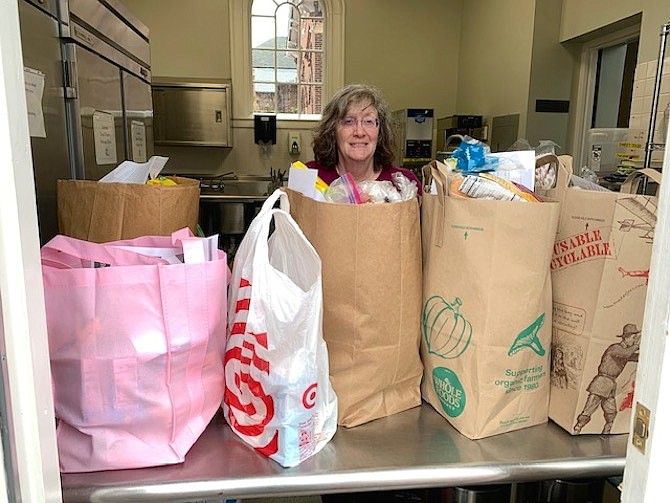 Anne Ramsey hands out prebagged groceries from the Meade Room at Historic Christ Church at their last pop-up pantry on March 19 before the coronavirus shut down the weekly event. Daily food deliveries to people in need have replaced the pantry.
Stories this photo appears in:

Pop-up grocery moves from Christ Church to Personal Delivery Services with daily food deliveries to people falling between the cracks.
The regular Thursday morning pop-up grocery at Historic Christ Church has been closed for the last three months and transformed into a delivery service.