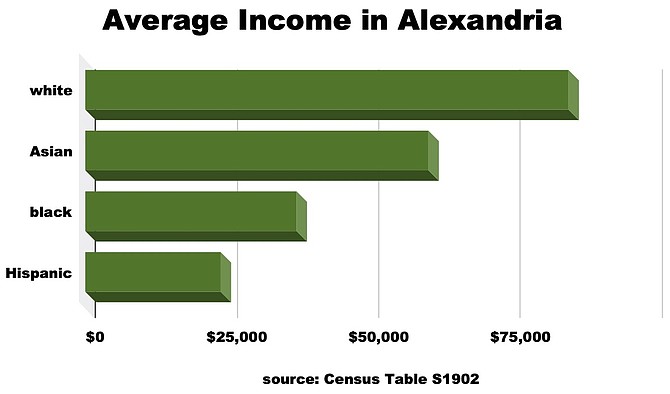 Stories this photo appears in:

Whites make three times as much as Hispanic workers, twice as much as black workers.
White Alexandria is pulling in significantly more money than Hispanic workers and African Americans, according to numbers from the United States Census Bureau. A look at average income shows non-Hispanic whites make more than $85,000 a year. That's more than three times the average income for Hispanic workers, $24,000, and more than twice the average income for black workers, $37,000.