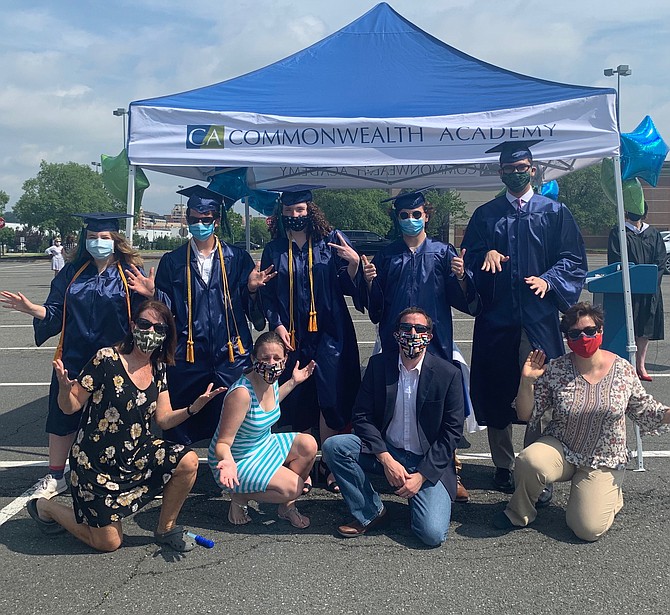 Dressed in caps and gowns, seniors Hazel Feldstein, Ewan O'Donnell, Lucy Souilliere, Max Leopold, and Mattias Camacho, together since 3rd grade, celebrate their graduation from Commonwealth Academy during a drive-in ceremony June 5 at Potomac Yard. In front are teachers Jane Furey, Rose-Marie Parker, Santiago Sere and Ksenya Litvak.
Stories this photo appears in:

Commonwealth Academy holds drive-in graduation.
Alexandria's Commonwealth Academy creatively celebrated its class of 2020 with a drive-in ceremony June 5 in the Potomac Yard parking lot.