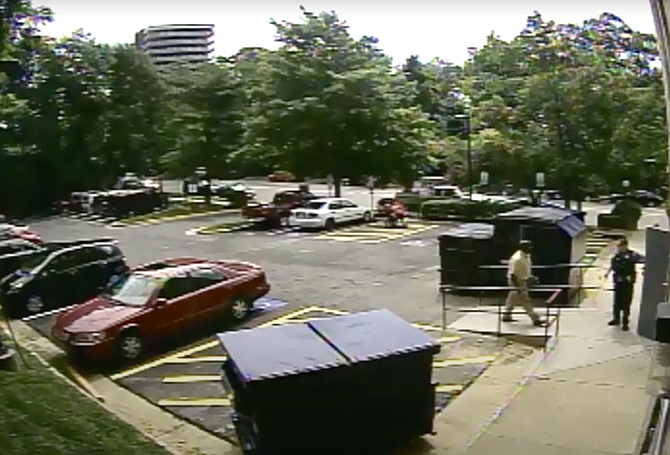 Security camera footage showing the moments before a white Alexandria police officer pushed a black ARHA inspector to the ground during a 2015 incident that prompted a federal civil rights lawsuit.
Stories this photo appears in:

African Americans are often targets of strong-arm tactics by Alexandria police.
Documents outlining use of force by the Alexandria Police Department show force is used against black males more than any other group. In the most recent report, which covers 2019, 54 percent of the instances of use of force was against African Americans. That's significantly higher than the black population in Alexandria, which is 23 percent.