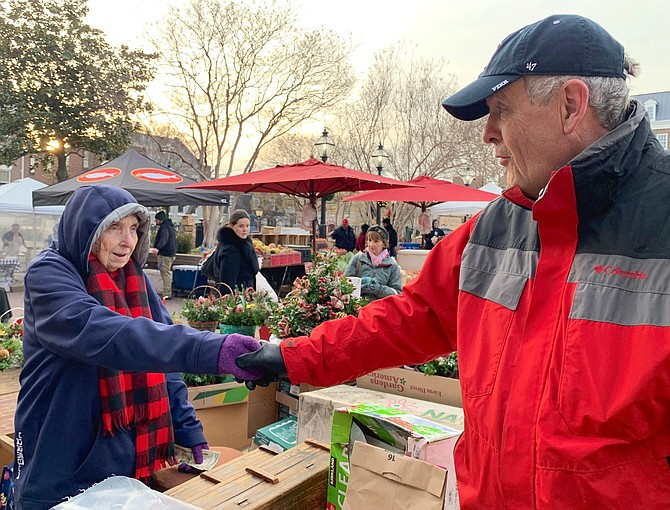 Doris Cassedy, left, is congratulated by City Manager Mark Jinks Dec. 21 following her retirement after 40 years of selling flowers at the Old Town Farmers Market in Market Square. The family's participation as a vendor at the market dates to the late 1800s.
Stories this photo appears in:

Doris Cassedy, Dove family retire from Farmers Market.
.