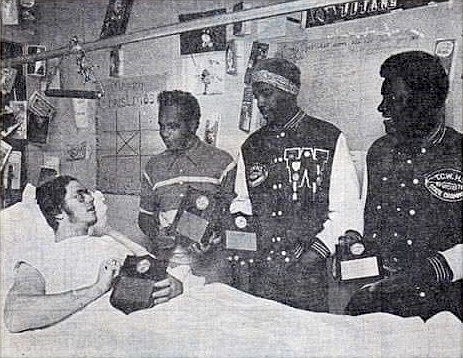 Coach Herman Boone, standing at left, is joined by players Brad Smith and Julius Campbell in a visit to the hospital room of Gerry Bertier following Bertier's injury in an auto accident in December of 1971. Boone died Dec. 18, 2019.
Stories this photo appears in:

Former T.C. Williams coach dies at 84.
.