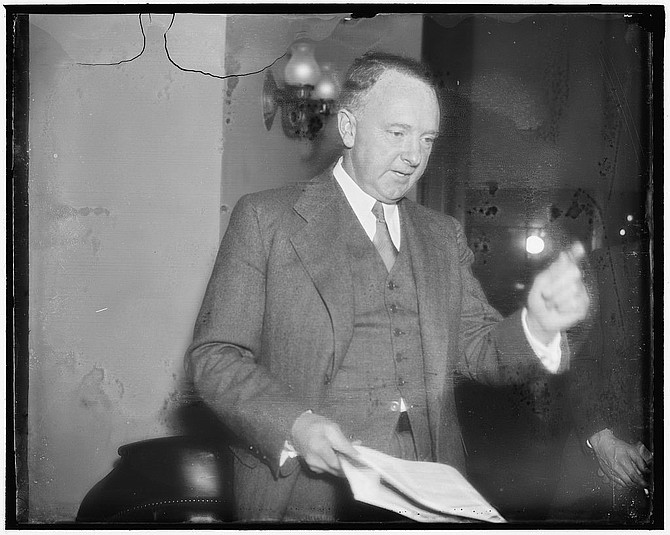 The legacy of Harry Byrd has become a flashpoint in Richmond this year as lawmakers debate removing his statue from Capitol Square.
Stories this photo appears in:

Effort to remove statue prompts soul-searching at the Capitol.
The statue of Harry Byrd stands in a prominent spot in Capitol Square, watching lawmakers as they scurry from their offices to committee meetings and closed-door caucus meetings. It was erected in 1976, a time when memories of the segregationist governor and U.S. senator were still fresh among the Democratic majority. Now times have changed, and many people would like to see it removed and tucked away in a museum with a note explaining his plan to close public schools rather than integrate them.