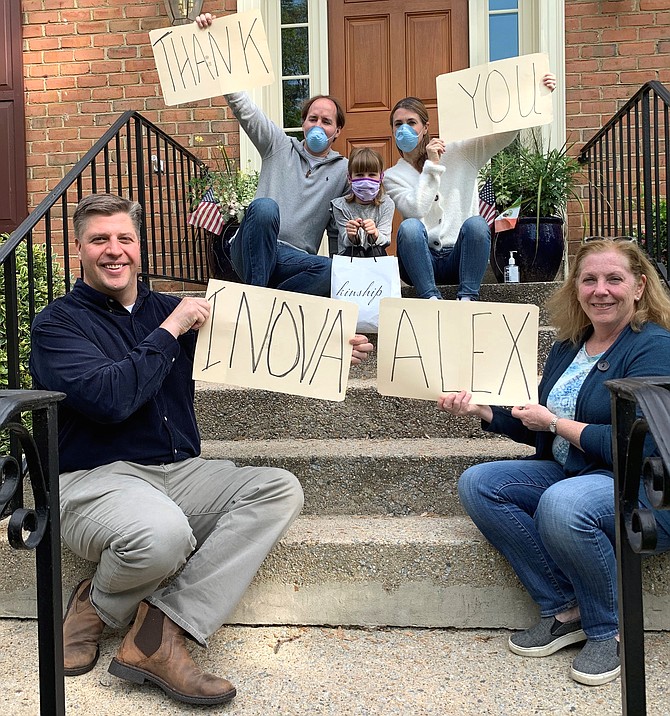 Kinship restaurant owner Eric Ziebold, top left, his daughter Adele, center, and Celia Laurent, top right, are joined by fellow Vauxcleuse neighborhood residents John Allen and Laurie Drysdale in collecting donations to supply Inova Alexandria Hospital workers with snacks and meals in a show of appreciation during the COVID-19 crisis.
Stories this photo appears in:

Neighbors rally to support Inova Alexandria Hospital.
.