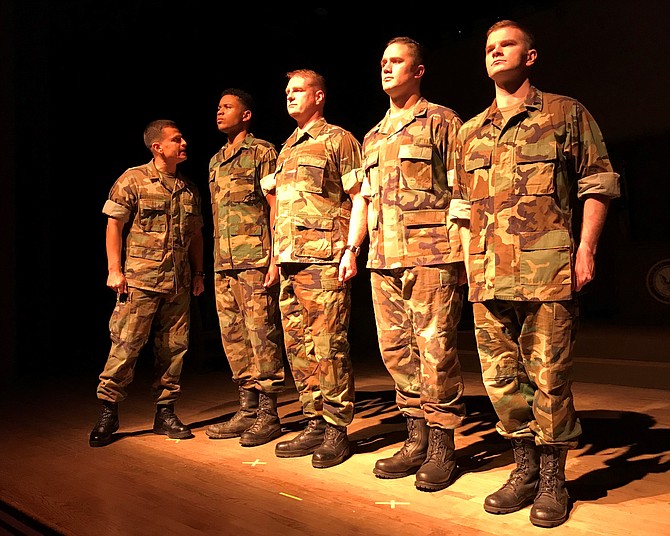 From left to right: Miguel Rosario (Lt. Jonathan Kendrick), Johnny Goodwin (Cpl. Dunn), Craig Morris (Cpl. Hammaker), Christian Kampe (Cpl. Howard), and John Paul Odle (Lance Cpl. Dawson) star in "A Few Good Men."
Stories this photo appears in:

Riveting military courtroom drama based on events at Guantanamo Bay.
.