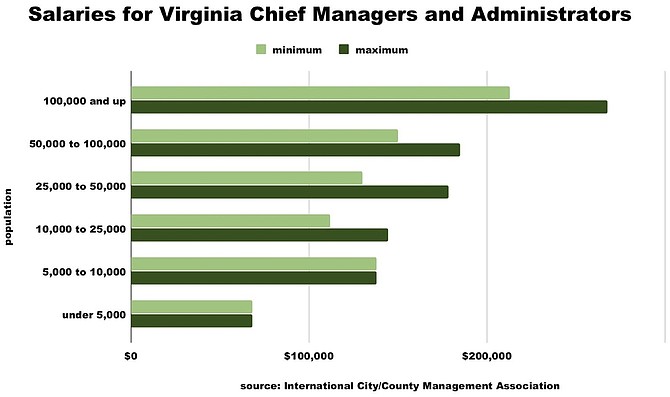 Stories this photo appears in:

Eight Alexandria city officials pull in more than $200,000 a year.
.Alexandria does not have the top-paid government officials in the region. But it certainly doesn't have the poorest, either. According to information received in a Freedom of Information Act request, Alexandria's City Manager, Mark Jinks, pulls in a cool $288,000 a year. That's at the top end of the range for local government chief appointed managers and administrators who oversee governments with a population of 100,000 or more, according to an annual survey conducted by the International City/County Management Association.