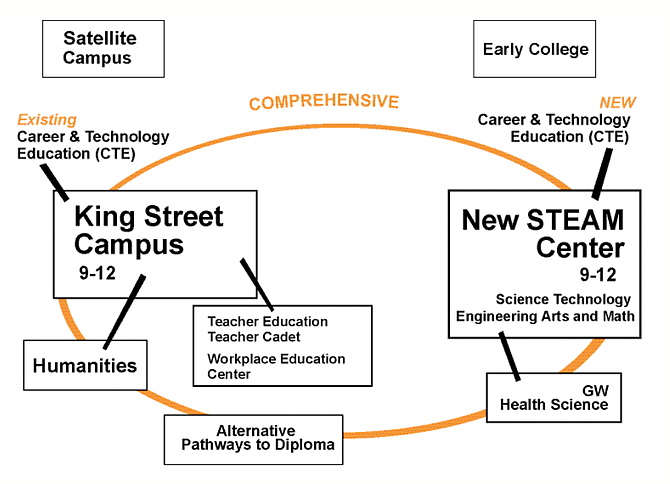 Developed in August, this programming model includes the King Street campus and a new STEAM center to focus on science, technology, engineering, arts and math. The STEAM center would draw out some science and technology courses from T.C. Williams to create a separate academic track for students, along with an expanded career and technical education program. Students who want to become teachers would take advantage of the Teacher Cadet program, which would expose them to more opportunities in education. A satellite campus and the Northern Virginia Community College early college program would be part of the connected high school.
Stories this photo appears in:

School Board abandons plan to build a second high school, avoids dividing students.
.