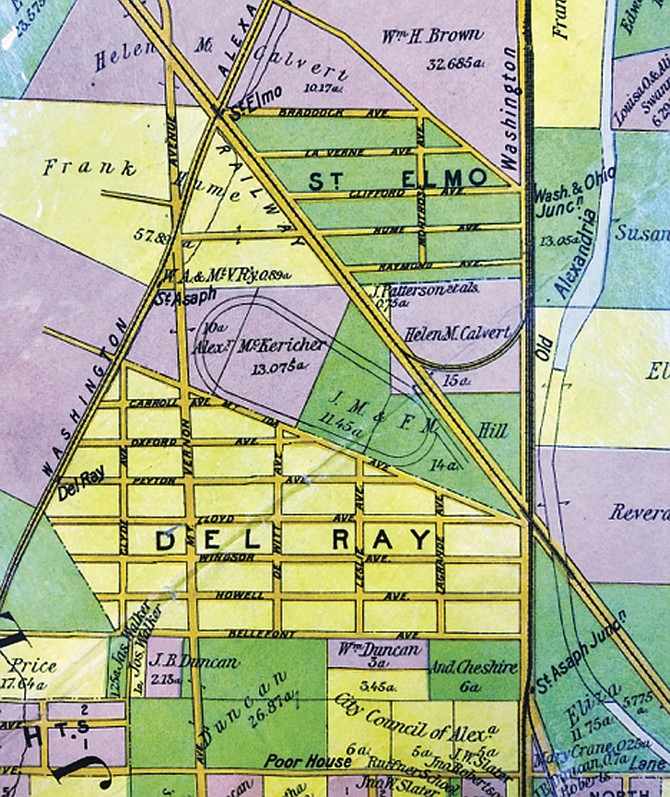 This insurance map from 1900 shows the location of the infamous St. Asaph Racetrack in proximity to the St. Elmo neighborhood and the Del Ray neighborhood.
Stories this photo appears in:

Uncovering the secret past in the Town of Potomac.
Gambling. Corruption, Racism. Greed. These are all part of a little-known narrative from the Del Ray's long-ago past, a time when progressive leaders closed a corrupt racetrack and formed the Town of Potomac, only to see an unwanted attempt by Alexandria City Hall to steal the land in a controversial annexation.